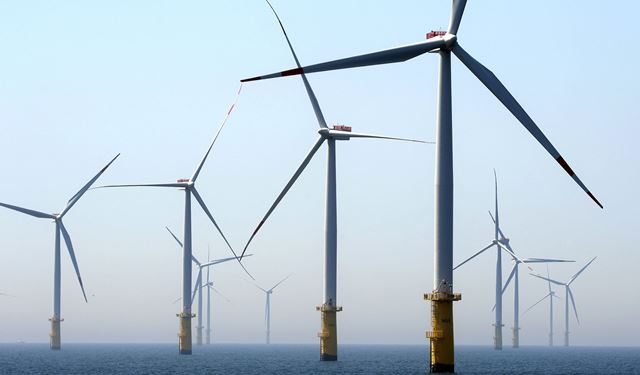 The Global Wind Energy Council (GWEC) will conduct Global Offshore Wind Summit Taiwan (GOWST) 2021 on Tuesday, 26 October at Grand Hyatt Hotel, Taipei, Taiwan and online.
The event will accommodate government officials and key sponsors for the onsite event due to COVID-19 restrictions and the maximum allowed number of participants by the Taiwanese government.
Taiwan government executives and global leaders representing European, Japanese, and Korean wind energy associations will be present to discuss the critical challenges and opportunities in APAC offshore wind market.
The GOWST 2021 highlights four major topics: 1) Taiwan's 15GW Round 3 phase of offshore wind development from 2026 to 2035, 2) regional supply chain collaboration in APAC, 3) upscaling ports infrastructure, 4) Renewable hydrogen from offshore wind.
The VIP guests include Vice Premier Shen Jong-chin, MOEA Minister Wang Mei-hua, MOTC Minister Dr. Wang Kwo-Tsai and many more.
The event is also advised by the MOEA and MOTC.
Speakers
Yu Cheng-Wei, Director-General, Bureau of Energy (BOE), Ministry of Economic Affairs (MOEA)
Yang Chih-Ching, Deputy Director-General, Industrial Development Bureau (IDB), Ministry of Economic Affairs (MOEA)
Lee Hsien-Yi, Chairman, Taiwan International Ports Co. (TIPC)
Yeh Hsieh-Long, Director-General, Maritime Port Bureau (MPB), Ministry of Transports and Communications (MOTC)
Yuni Wang, Chairman, Wpd
Christy Wang, General Manager Taiwan, Ørsted
Niels Steenberg, Chairman and Managing Director, Siemens Gamesa Renewable Energy Offshore Wind Ltd (SGRE)
Marina Hsu, Managing Director, Copenhagen Offshore Partners, CI Wind Power Development Taiwan Co., Ltd. (CiP)
Jin Kato, President, Japanese Wind Power Association (JWPA)
Woojin Choi, Vice Chairman, Korea Wind Energy Industry Association (KWEIA)
Sanjeet Sanghera, Global Head of Wind Analysis, BloombergNEF
Jasper Bank, Chief Commercial Officer, Port Esbjerg
Chen Shao-Liang, President, Taiwan International Ports Co. (TIPC)
Andrew Ho, Head of Government and Regulatory Affairs, New Markets of Ørsted
Jonas Pferdekemper, Project Manager, Global Hydrogen Competence Centre, TÜV Rheinland Group