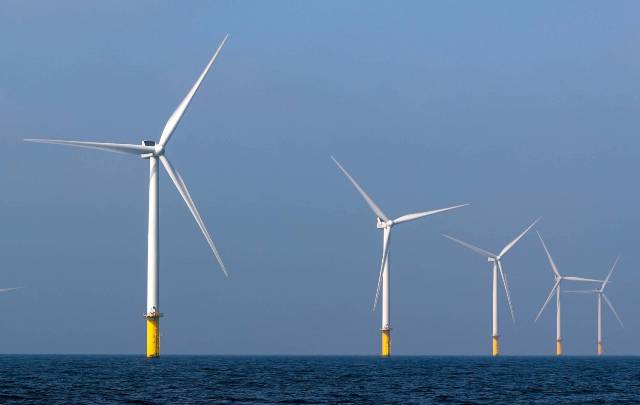 Siemens Gamesa Renewable Energy has won a contract for the 112-MW Ishikari offshore wind power project from Green Power Investment.
The order includes 14 SG 8.0-167 DD offshore wind turbines, each with a capacity of 8 megawatts and featuring a 167-meter rotor. The order includes a 15-year full-scope service agreement. The installation of the Ishikari offshore wind power project is planned to begin in July 2023.
Siemens Gamesa said this is the first offshore order in Japan for the world's leading manufacturer of offshore wind turbines.
"The order is a testament to our technology that our SG 8.0-167 DD machine is the first dedicated offshore wind turbine to receive ClassNK certification," says Marc Becker, CEO of Siemens Gamesa Offshore Business Unit.
The SG 8.0-167 DD is built for offshore use. The 167-meter diameter rotor has a swept area of 21,900 m2, and utilizes B81 blades, each measuring 81.4 meters. The project will be located approximately five kilometers from shore of the Ishikari Bay in Hokkaido, Japan.
"Together with Green Power Investment, we see abundant opportunities for supply chain and local employment, and we look forward to working with them on the Ishikari offshore wind power project," says Russell Cato, Managing Director of Siemens Gamesa in Japan.
Siemens Gamesa's onshore wind track record includes close to 600 MW of installed capacity and 340 MW under maintenance and operation. Japan becomes the second country with firm offshore orders for Siemens Gamesa in the Asia-Pacific region. The company has received more than 3 GW of firm orders in Taiwan, including the installation of Taiwan's first offshore wind power plant in 2019.