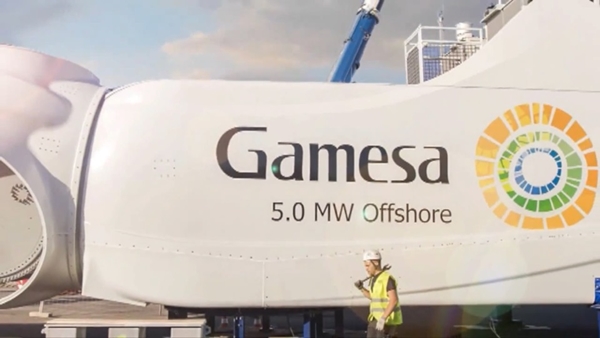 Spanish wind turbine manufacturer Gamesa is to supply 94 of its G114, 2.5-megawatt turbines and two G90, 2-MW turbines to ScottishPower Renewables, the UK subsidiary of Iberdrola. It adds up to a combined installed capacity of 239 megawatts.
The turbines are to be installed at the Kilgallioch wind farm being developed in southern Scotland. Gamesa will also provide operations and maintenance services for the turbines under a five-year agreement.
Under an agreement, Gamesa is expected to deliver the turbines beginning February next. And the construction of the wind farm is to be completed in the first quarter of 2017.
Gamesa has been operating in the UK since 2005 and has installed and maintains installed capacity of more than 450 MW.
ALSO READ: Gamesa to supply turbines for six Indian wind farms
With the Kilgallioch wind farm, ScottishPower Renewables, too, gets closer to 2 gigawatts of installed onshore assets, according to the company CEO Keith Anderson.
Earlier this month, Gamesa signed a turbine supply contract for 100 MW capacity with Hebei Construction & Investment Group (HCIG), China.
Under the agreement, Gamesa is required to supply, install and commission 50 of its G97-2.0 MW turbines at the Fengdianzhiqing wind farm, located in Zhangjiakou, in the province of Hebei.
The company will be delivering the turbines in the third quarter of 2015, in accordance with the agreement. And the project is slated for commissioning the following quarter.
In its report for the first quarter of 2015, Gamesa had stated that it earned a net profit of 62 million euros during the period. It was more than triple the 17 million euros reported for the same period the previous year.
Ajith Kumar S
editor@greentechlead.com