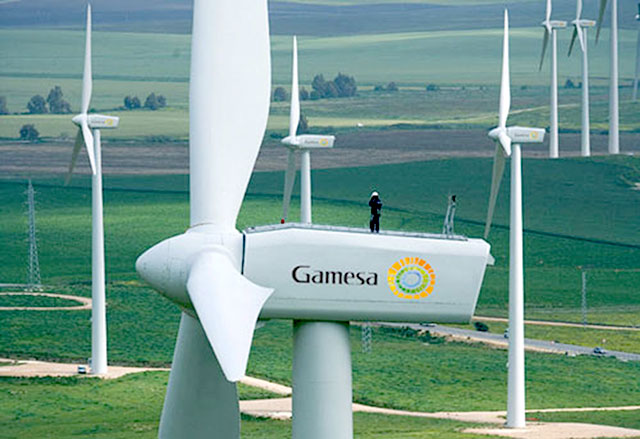 Spanish wind turbine maker Gamesa has received orders for two new units from China.
The company is to supply the turbines for capacity addition of 50 MW to Hebei Construction & Investment Group (HCIG) and 48 MW to Fujian Energy.
In accordance with the terms of contract signed with HCIG, Gamesa will supply, install and commission 25 of its G97-2.0 MW turbines at the Senjitu II wind farm located in southwest Beijing. The turbines are scheduled for delivery this year.
The contract with Fujian Energy is to supply, install and commission 24 G97-2.0 MW turbines at the Dingyanshan wind farm, located in the province of Fujian.
The turbines Gamesa is to deploy at Fujian are designed to withstand extreme winds of the coast.
And the turbines are to be delivered in the fourth quarter, according to a statement issued by Gamesa.
The Spanish wind turbine maker has been doing business with China over the past 15 years. And till date, the company has installed more than 3.6 GW across China. It also has more than 960 MW of capacity under maintenance.
In 2014, China accounted for 9 percent of the total megawatts Gamesa sold across the globe through its many installed projects.
Ajith Kumar S
editor@greentechlead.com