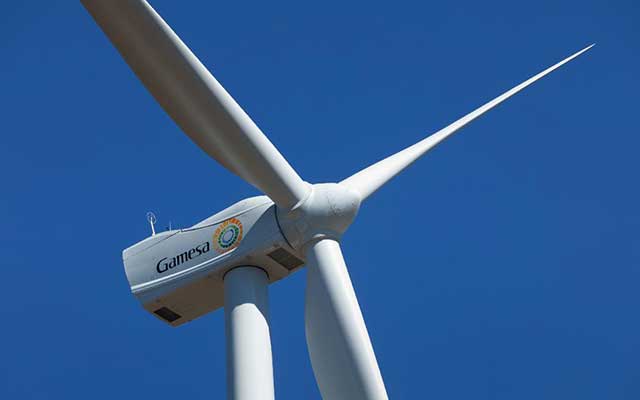 Spanish manufacturer Gamesa will supply all wind turbines for the 208-megawatt project Iberdrola is developing for Amazon in North Carolina.
Gamesa has stated that it will install 104 of its 2-megawatt G114 model wind turbines in the project named Amazon Wind Farm US East.
The company is expected to begin turbine delivery by the second quarter and commission the project by the end of next year.
Turbine deliveries are expected to begin in Q2 of 2016, with the project to be commissioned before the end of 2016.
Power from the project is to exclusively power a data center being operated by Amazon. Under terms of the agreement, Gamesa is to provide supply, transportation, construction supervision, technical guidance and commissioning of the turbines at the site.
The wind park will be spread out across then Perquimans and Pasquotank counties in North Carolina.
Gamesa currently has signed orders for the supply nearly 1,500 MW in countries including Sweden, Uruguay, the US, Poland and Brazil.
The Amazon order will take the capacity Gamesa has supplied to Iberdrola Renewables to approximately 2,300 MW in the United States. And across the US, the wind turbine manufacturer has installed more than 4,000 MW of projects.
Amazon was singled out in Greenpeace Click Clean project as lagging behind technology peers such as Apple, Google and Facebook in adopting renewable energy sources to power Web services.
Ajith Kumar S
editor@greentechlead.com