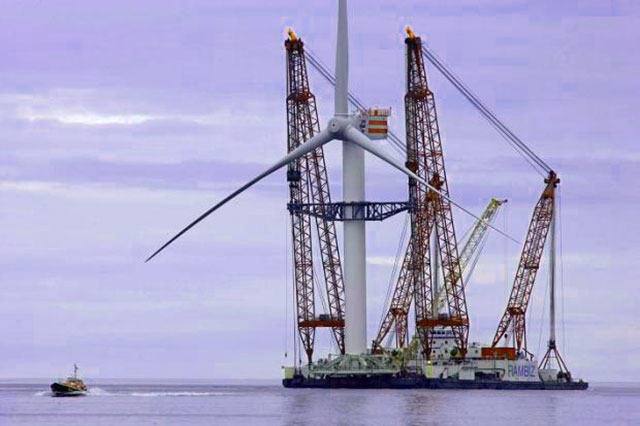 The United Kingdom has authorized Forewind consortium to build two 1.2 gigawatt, joint offshore wind farms. The consortium comprising four European utilities — RWE, SSE, Statkraft and Statoil — will build the twin project named Dogger Bank Teesside A&B.
The combined capacity of the offshore farms is about four times the capacity of the largest operational project, Bloomberg reports.
The Department of Energy and Climate Change of UK has awarded the development permission for the projects.
The UK has been focusing on offshore wind projects to help meet its clean energy and GHG reduction targets at the same time reducing pressure on land.
Forewing had earlier developed Dogger Bank Creyke Beck project which matches the 2.4-gigawatt project in the North Sea in size. That project won planning consent in February.
The latest project is expected to cost GBP8 billion ($12.5 billion) to complete.
According to current plans Dogger Bank Teesside A&B would be comprised of 400 wind turbines. Output from the projects would jointly power 1.8 million homes, an energy department statement noted.
Forewind expects to create 4,750 jobs and 1.5 billion pounds in revenue for the economy of the UK.
The development expected to cover 600 square kilometers would be connected to the national grid from the Lackenby substation, the report says.
Under the terms of the consent, construction on both farms needs to be initiated by August 2022.
Currently the biggest offshore wind project in the UK is the 630-megawatt London Array.
And Global Wind Energy Council figures show that Britain boasts the world's highest installed capacity of offshore wind projects. Around the world 8.8 gigawatts of offshore wind projects was developed in 2014. Of this the UK held about 4.5 gigawatts of capacity.
Ajith Kumar S
editor@greentechlead.com