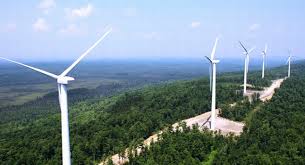 First Wind has joined a ceremony by community and industry leaders to commemorate construction of the company's 148 MW Oakfield Wind project in Aroostook County, Maine.
First Wind's sixth project in Maine, this will provide $27 million in tax and community benefit payments to the town of Oakfield over the next 20 years. Earlier this year, First Wind made the first community payment in the amount of $600,000 as part of the community benefit agreement.
The project will be finished by the end of next year. Work on the 148 MW wind project will include the installation of 48 Vestas V-1 turbines.
The clean power generated will be sold to four Massachusetts utilities as part of a 15-year contract and will generate enough energy to power the equivalent of about 50,000 homes.
Most of the funds from First Wind's first community payment were used for tax relief for town residents, and the town will soon be investing property tax dollars into the community's infrastructure like new road work and fire station, said, Dale Morris, town manager, Oakfield.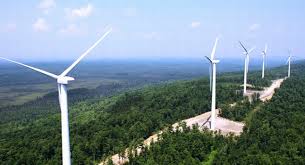 The project will be constructed on the low-lying ridges of the Oakfield Hills, with pre-existing roads and infrastructure. It is expected to create about 300 jobs during construction.
Over the years, these projects have made a positive impact on local business communities and the significant investment impact throughout the State of Maine, said, Jack Parker, president, CEO, Reed & Reed.
The financing package with a total construction cost of approximately $369 million includes a $237 million construction loan and $132 million of equity contribution. KeyBank National Association served as the joint lead arranger and administrative agent on the construction loan.
Once complete, the Oakfield Wind project will increase the total expenditures made by First Wind for wind projects in Maine to over $1 billion. Currently the company has five operational wind projects in Maine.
Together these facilities have a 219 MW capacity, enough to supply clean power for the equivalent of more than 90,000 households every year.
First Wind also has three wind projects development stages including the 51 MW Hancock Wind project in Hancock County, the 48 MW Bowers Wind project in Penobscot and Washington Counties, and the 186 MW Bingham Wind project in Somerset County.
editor@greentechlead.com