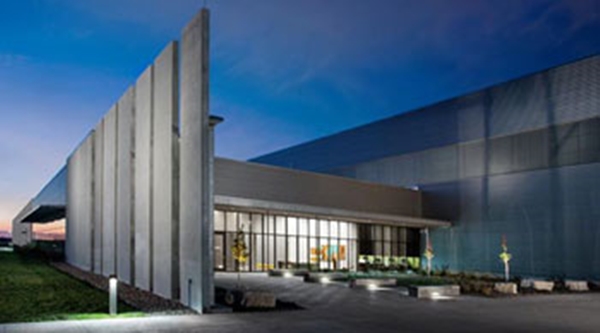 Facebook has inaugurated its fourth data center in Iowa, running completely on wind energy.
It's one of the most advanced, efficient, and sustainable data centers on the planet, claims the Facebook.
Cooled by outside air, it eliminates the most fuel-consumptive part of operations.
Wind energy is generated at nearby new MidAmerican project and Facebook has contracted 138 MW out of it.
Located in Altoona of Iowa, Facebook will have a 476,000-square-foot building. Next year, another data center on the same site will open that's about the same size.
Around 75 people will manage this $300 million facility.
Iowa offers 100 percent renewable energy, low electricity prices and tax breaks for companies willing to establish data centers.
By the end of 2015, MidAmerican will have about 3.5 gigawatts of wind capacity installed in Iowa, powering over a million homes, and supplying Google, Microsoft and Facebook with all their energy.
By this achievement, Facebook's use of renewable energy has escalated to 25 percent of its total with Iowa's reaching 30 percent.
Most of the attention is focused on the cloud data centers like Google's and Facebook's, but they already are very efficient and represent less than 5 percent of US data center electricity consumption. Small, medium, corporate, and multi-tenant data centers are still squandering huge amounts of energy, says, Pierre Delforge, director, high-tech energy efficiency, Natural Resources Defense Council (NRDC).
Energy efficiency improvement will reduce consumption by at least 40 percent with savings of over $3 billion a year.
By 2020, energy consumption to 140 billion kilowatt hours is expected in the US.
Up to 30 percent of servers are exhausted as projects have ended or business processes changed, but they are still consuming electricity.
Much of the energy consumed by US data centers powers servers operate at 12-18 percent of capacity.
Sabeena Wahid
editor@greenechlead.com