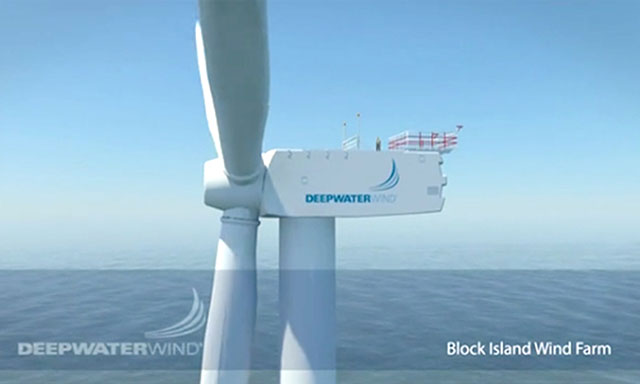 Offshore wind energy developer Deepwater Wind has started work on Block Island Wind Farm.
The offshore farm, claimed to be the first in the US, will have five wind turbines that will generate a combined output of 30 megawatts.
Work is currently underway off the Rhode Island coast, three miles from Block Island.
The project is expected to go into commercial operations beginning the second half of 2016. And National Grid is to purchase power from the project.
According to the CEO of Deepwater Wind Jeff Grybowski, the project was a beginning for the US that will help the country learn more about offshore projects. "It's going to take time, but starting with small projects is critically important," Grybowski added.
Deepwater wind has also won the a 1-gigawatt offshore wind farm project with 200 turbines to be located 17 miles south of Rhode Island.
A regional transmission system, the company has stated, will bring electricity to 350,000 homes and businesses in New York state and southeastern New England.
"This is the best site for offshore wind in the United States," Grybowski says.
Construction of the $5-billion project could begin in 2017, and power production can begin in early 2018. And Deepwater Wind expects the price for electricity to be competitive with fossil fuels.
Ajith Kumar S
editor@greentechlead.com