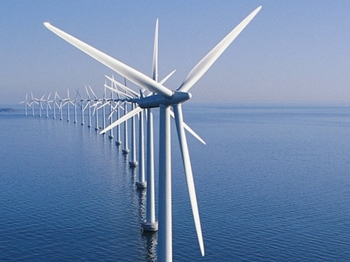 Global cumulative capacity of wind power will more than double by 2020, reports Global Industry Analysts.
Asia-Pacific represents the largest market worldwide, with China is in the leading position for offshore wind turbine manufacturing globally.
Small wind turbines are preferred for powering homes, offices and small businesses due to their compact size, low cost and light weight with less noise.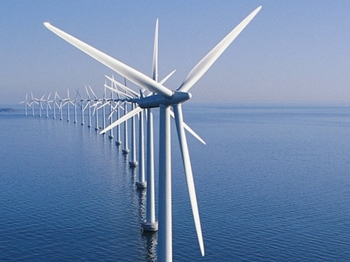 Offshore wind farms have grown as the new frontlines of wind technology. They are expected to overtake onshore wind turbines production by 2015. Improvements in turbine quality, performance and features are key factors that drive their growth.
Innovative products like high-altitude wind turbines; wood-based wind turbines; portable wind turbines; blade-free wind turbines; solar-powered wind turbines; algorithm integrated small turbines and many more are expected to dominate wind power market in the near future, GIA report said.
In addition, advanced robotic inspection system to examine wind turbine rotor blades and thermography or high-resolution cameras are other components favored in the advanced market technologies.
Increasing demand for electricity, reliance on thermal power, rapid industrialization, infrastructure development activities, expanding population, steady economic development liberalization and privatization of the electricity sector especially in China and India represent key growth drivers in the region.
China has emerged as the single largest market, exiling the US mainly due to the heavy demand for electricity resulting from robust GDP growth and rapid industrialization.
Besides, elongated coastlines and huge land mass are other main factors determining China's economic growth in wind market.
Denmark, Portugal, Germany, Ireland and Spain are other major countries in the world with high wind electricity penetration rates.
Growing concern towards environment, rising anxiety for depleting fossil fuels and the search for green alternatives are expected to offer lucrative market opportunities in the long term.
Wind power is supposed to supersede other forms of alternative sources of energy due to various reasons like zero levels pollution, no depletion of natural resources, cheap installation costs; low gestation period, ubiquitous availability of wind and low power cost among others.
Key players in the wind power ecosystem are ABB, AES Wind Generation, Alstom, American Electric Power, Cielo Wind Power, LP, DeWind , Dongfang Electric, Enel Green Power, Enercon, Gamesa, GE Energy, Goldwind Science & Technology, Green Mountain Energy, Hitachi and many more.
editor@greentechlead.com