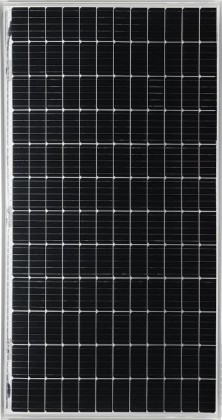 Yingli Green Energy announced that its PANDA Bifacial module has received the world's first UL certification to the bifacial module that can generate power by both the front and rear sides.
Specifically, PANDA BIFACIAL module integrates technology from Yingli's PANDA n-type monocrystalline solar cells, which can generate power not only from the front side, but also from the rear side by leveraging reflected light in the environment.
The advantage of this technology is that the power yields of PANDA BIFACIAL module can be increased by up to 30% compared to the situation when it only generates from the front side.  Thanks to its durability and resistance to Potential Induced Degradation (PID), the module can perform well under various harsh environments such as exposure to high temperature and humidity, salt mist and sand.
With a maximum system voltage of 1500 Volts (V), PANDA BIFACIAL module can improve system performance and help to reduce the balance-of-system costs by up to 2.5%, Yingli said.
"We are glad to be the first company in solar industry to consecutively receive the bifacial module certifications from CGC and UL, which is a significant step forward for us and a proven of our technical strength on the N-type bifacial generating technology,"  Vincent Yu, vice president of Yingli, said.
Yu added,"The establishment of uniform standards for bifacial products will both benefit the producers and consumers and Yingli is committed to continued technology innovation to reduce the cost of solar power generation and contribute to the grid parity."
editor@greentechlead.com