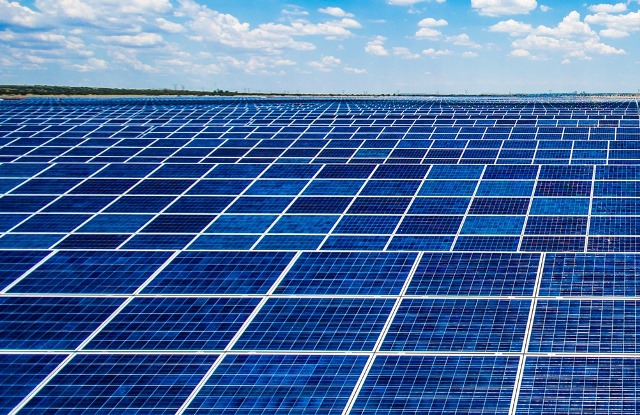 TP Saurya, a subsidiary of Tata Power, and Al Jomaih Energy and Water Co, have emerged the winners for 330 megawatt (MW) of solar capacities in the auction for 500 MW of solar plants being built at the Neemuch solar park in Madhya Pradesh, media reports said.
TP Saurya quoted the lowest tariff of Rs 2.14 / unit for the solar capacity in the auction conducted by state-run Rewa Ultra Mega Solar.
Saudi Arabia-based Al Jomaih Energy and Water Co has won the remaining 170 MW capacity against a tariff of Rs 2.15 / unit.
Tata Power currently has a solar portfolio of 1,765 MW in India and its wind power capacity stands at 932 MW. The company aims to increase the share of green energy in its power generation portfolio to 80 percent by FY30 against the current level of 31 percent.
Al Jomaih had bagged solar capacities in the auctions held in November and December, 2020, where tariffs had fallen to the record lows of Rs 2/unit and Rs 1.99/unit, respectively.
"The success of the auction proves that facilitating institutional consumers to procure inexpensive solar power can be beneficial, rather than looking for buyers only among discoms," Manu Srivastava, principal secretary, government of Madhya Pradesh, told FE.