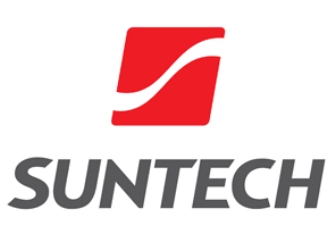 Greentech Lead America: Suntech Power Holdings has
supplied 3.4 MW of solar panels for a solar installation at Edwards Air Force
Base in Southern California.
Borrego Solar, a solar solutions provider, has designed,
financed, and installed solar installation at Edwards Air Force Base at no
upfront cost to Edwards Air Force Base.
The 12,000 solar panels were made at Suntech's
manufacturing facility in Goodyear, Arizona.
The project started generating power in February 2012.
Solar panels produced at Suntech's Goodyear facility are
compliant for procurement in American Recovery and Reinvestment Act (ARRA) and
Buy American Act projects.
"We're honored to support our country and its
efforts to achieve energy independence. Now that we're running full-steam ahead
here at the Goodyear factory, it's exciting to see our products helping to make
the U.S. clean energy economy a reality," said Mike Starr, Production
Manager at Suntech Arizona, and a former U.S. Army non-commissioned officer
(NCO).
"It's a great feeling to know that our daily work
here in Goodyear benefits our country. We can make a difference with each solar
panel that comes off our manufacturing lines," said Derick Bangle,
Maintenance Technician at Suntech Arizona and former Specialist 4, U.S. Army.
Through a power purchase agreement (PPA), Borrego Solar
will sell clean power generated back to Edwards Air Force Base at an economical
and fixed rate, offsetting an average of six percent of the energy consumption
across three facilities.
"This project was a big milestone for Borrego Solar
and the military, as it demonstrates how public-private partnerships can
succeed and provide the most effective means to drive large-scale solar energy
systems on government property," said Mike Hall, CEO of Borrego Solar.
To promote long-term energy security, the U.S. Department
of the Army recently established the Energy Initiatives Task Force (EITF) to
oversee the Army's goal of sourcing 25 percent of its energy from renewable
sources by 2025.
"Our utility bills for summer actually double, but
our consumption only goes up three percent. Our utility bill can range anywhere
from $15 million to $18 million a year and you have to pay that bill. If you
don't have the electricity, the planes don't fly," said James Judkins,
Civil Engineering Director for the 95th Air Base Wing.
Suntech's Goodyear annualized production throughput is
nearly 50MW, representing about 15,000 high-quality solar panels per month, or
enough to power about 10,000 homes.