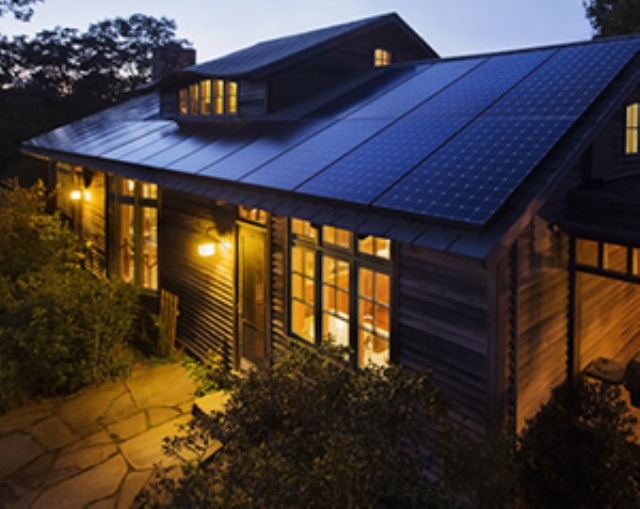 SunPower, a player in the residential solar technology and energy services sector, has announced the general availability of its most powerful SunVault energy storage solution. Alongside this breakthrough, the company introduced significant software updates designed to maximize cost savings through efficient energy usage.
Key highlights of the new SunVault battery storage firmware include:
Greater Electricity Savings with Smarter Battery Software: SunPower has introduced an enhanced operating software that elevates customer savings by optimizing the integration of solar and storage with the homeowner's local utility. This enhancement allows homeowners to save substantially on their electricity bills with a single click. By configuring their SunVault to utilize stored energy during peak utility "Time of Use" rate periods, homeowners can cut costs significantly. In some regions, electricity rates during peak hours can be more than twice as expensive as standard hours.
Cost-Savings Mode with Real-time Analytics: The updated firmware introduces the Cost-Savings mode, leveraging real-time analytics to automatically charge and discharge the battery based on cost-effectiveness. This reduces reliance on grid energy during peak-rate hours and exports surplus energy back to the grid when the most favorable rates are available. This feature becomes especially valuable in September for California homeowners due to the state's new net energy metering policy, NEM 3.0. When combined with a SunPower solar-only system, customers can expect their electricity bills to decrease by 55-70 percent, and with SunVault, these savings can reach up to 95 percent.
"Battery storage completes the solar experience and can give customers more peace of mind when it comes to avoiding high energy costs," explained Shawn Fitzgerald, Vice President of Corporate Development and Product Strategy at SunPower. "SunPower's SunVault battery storage goes beyond backup power to do what's best for the homeowner – sell stored energy back to the grid to offset the bill, deploy power when rates are highest, or reserve energy to withstand an outage – making solar paired with battery storage an extremely cost-effective way to power a home."
Enhanced Energy Capacity for More Power in Less Space: The latest configuration of SunVault batteries boasts increased energy density, enabling them to store more energy in a single unit. SunVault now provides 19.5 kWh of energy storage, expandable to 39 kWh, marking a nearly 50 percent increase in energy capacity compared to previous iterations. This empowers homeowners to opt for larger battery solutions, further enhancing savings and backup power capabilities.
Predictive Energy Consumption for Informed Decisions: This fall, SunPower will introduce a new feature that accurately forecasts a home's energy needs, optimizing savings and energy security. The enhanced SunVault system analyzes utility rates, energy usage trends, historical weather patterns, and real-time equipment performance to determine whether to store or discharge energy for optimal system performance. This ensures that energy loss or oversupply is avoided while maximizing savings under California's complex NEM 3.0 billing rates.
Homeowners can conveniently manage their SunVault energy storage system through the mySunPower app, which includes the enhanced Cost-Savings mode and the ability to monitor energy reserves during peak demand. Additionally, all SunVault energy storage systems are backed by a 10-year warranty, irrespective of the battery's charging and discharging levels over time.
SunPower's latest innovations in energy storage and software aim to provide homeowners with a seamless, cost-effective, and environmentally friendly solution for their energy needs, further driving the adoption of clean energy technologies.