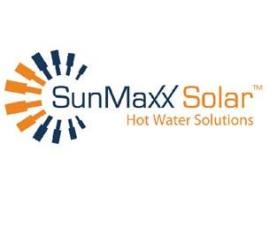 Greentech Lead America: SunMaxx Solar, a manufacturer of
solar thermal systems and components, has signed an agreement with Renewable
Energy Equipment Leasing (REEL), a provider of energy efficient finance
solutions, to offer residential, commercial, and municipal financing options
for buying SunMaxx Solar thermal hot water systems.
The REEL Advantage Finance Program allows SunMaxx Solar
consumers to finance up to 100 percent of their renewable energy project needs.

It offers finance solutions in all 50 states. The program
brings alternative, renewable and sustainable energy alternatives to more
people who want to take control of their energy production.
Program products have interest rates as low as 6.95
percent and products are available to those with FICO credit scores as low as
600.
"By partnering with REEL, SunMaxx Solar customers can
obtain project financing at rates and terms that can result in a shorter pay
back periods and lower monthly payments than virtually all other consumer
project financing loan programs. We look forward to providing SunMaxx Solar
dealers with REEL resources and training to leverage financing opportunities to
increase sales and close more transactions," said Terry Wrazin, vice president
of REEL.
The company said monthly payments will vary based on the
customer's credit score, financing option and selected products. Customers who
purchase through SunMaxx Solar may be eligible for a variety of renewable
energy incentives, including a federal tax credit for qualified customers.
"Whether it is manufacturing, distribution channels or
financial advice, SunMaxx Solar now provides consumers with the necessary
building blocksto build a successful solar energy system. We are excited about
our partnership with REEL, this now gives SunMaxx Solarthe strong backing that
will enable our customers to build a sustainable future," said SunMaxx Solar
CEO Adam Farrell.