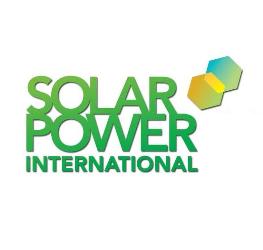 By Greentech Lead Team: SPI Solar, a photovoltaic solar
developer and EPC services provider, will develop a 1 megawatt
fixed-ground-mount solar energy facility (SEF) which will be located in Rhodope
Prefecture, a North Eastern region of Greece.
This is SPI's third major solar development in Greece. In
January 2012, SPI announced the second project, a 2 megawatt SEF which is also
located in the Evros region. The first project, announced in August, was a 4.4
megawatt SEF located in the Evros region.
The Rhodope SEF will be a fixed-tilt ground-mount
utility-scale facility, and the electricity generated by the Rhodope SEF will
be purchased by the Greek Public Power through a 20-year Power Purchase
Agreement. SPI acquired a limited liability corporation to gain interest in,
and become the developer of record for the Rodpoi project.
SPI worked with its local partners SDL Solar and Global
Energy Services to identify the build-ready project, perform on-site technical
due diligence and also to provide project oversight during the construction of
the SEF. Once completed, SPI intends to perform operations and maintenance of
the facility over the term of the PPA. The SEF will use LDK's high-performance
solar modules.
"This project brings a total of 7.4 megawatts under
development by SPI in Greece in less than a year," said Stephen Kircher,
CEO of SPI.
According to SPI, Greece provides a rewarding environment
for us to do business in. This project will produce a net economic gain on many
levels. It will be owned and operated by private investors within Greece, and
as with all of the SEF developments we engage in, local jobs will be created
during the construction of the facility. And once completed, the facility will
be producing low-cost, sustainable electricity for decades to come.