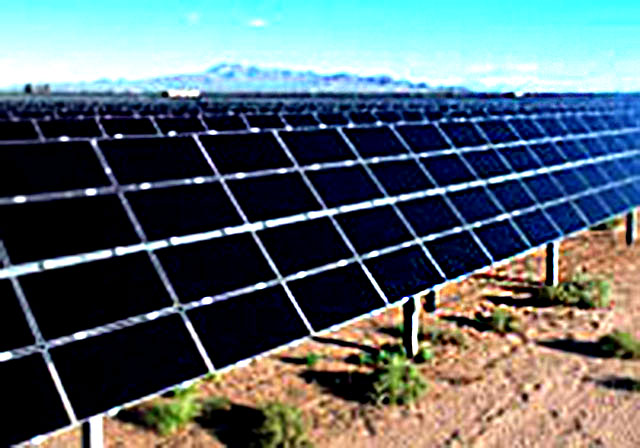 In a strategic move to bolster its renewable energy portfolio, Southern Power, a prominent U.S. wholesale energy provider and a subsidiary of Southern Company, announced the successful acquisition of its 29th solar project — the Millers Branch Solar Facility — from EDF Renewables.
The Millers Branch Solar Facility, a 200-megawatt (MW) project located in Haskell County, Texas, is currently in the early stages of development and holds the potential to expand to an impressive 500 MW. This expansion opportunity is a significant milestone for Southern Power, illustrating the company's dedication to bolstering its solar portfolio and advancing the future of clean energy.
Southern Power President Robin Boren remarked, "Millers Branch represents a significant milestone for Southern Power as we are entering this project with expansion opportunities. The project exemplifies Southern Power's ongoing commitment to enhancing our solar portfolio as we build the future of energy."
The addition of Millers Branch further contributes to Southern Power's growing renewable fleet of clean generating assets spanning from California to Maine. The company will take the lead in the continued development and construction of Millers Branch, aiming for commercial operation in the fourth quarter of 2025.
In a forward-thinking move, Southern Power has secured a 20-year virtual power purchase agreement with Thermo Fisher Scientific for the electricity and associated renewable energy credits generated by the Millers Branch facility. Thermo Fisher Scientific will utilize the renewable energy certificates to drive progress toward its net zero-by-2050 commitment.
With the inclusion of Millers Branch, Southern Power's solar portfolio now stands at an impressive 2,590 MW of solar generation. This addition aligns seamlessly with the company's overarching business strategy to strengthen its wholesale business by acquiring and developing generating assets covered by long-term contracts with reliable counterparties providing strong credit support.
In summary, Southern Power's steadfast commitment to renewable energy is reinforced with the acquisition of the Millers Branch Solar Facility, aligning with the global push towards sustainable and clean energy solutions.