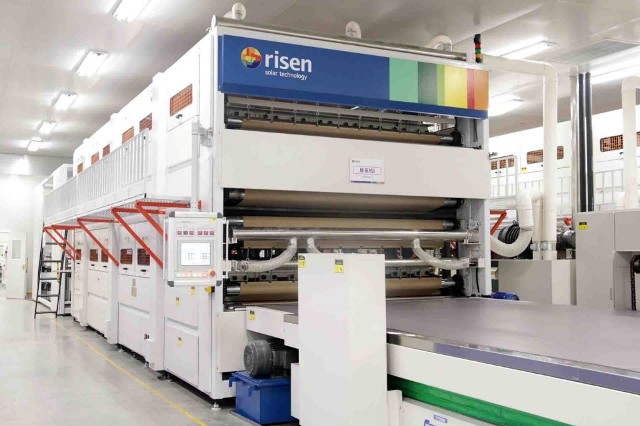 Risen Energy's HJT series solar module Hyper-ion has achieved a maximum power of 741.456W and a module efficiency of 23.89 percent, according to verification by TUV SUD, a provider of testing, inspection and certification services.
Risen Energy's previous record was 23.65 percent module efficiency in December 2021.
This improvement in efficiency is due to technological innovations like ultra-thin wafer, zero busbar technology, Hyper-link interconnection and encapsulation material. The module also features a stable temperature coefficient and a high bifaciality of up to 85 percent ±10 percent, capable of maintaining its power output above 90 percent after 30 years of use.