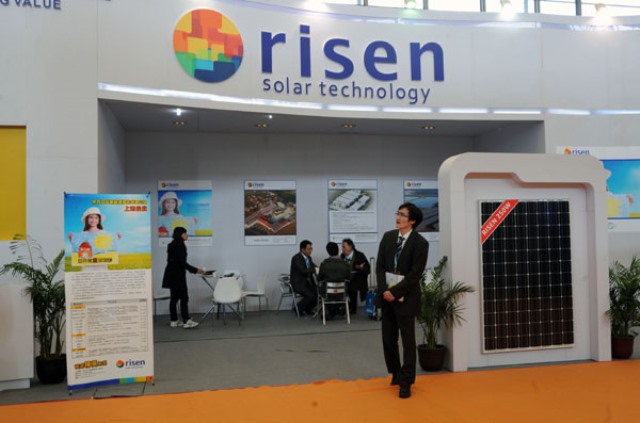 Risen Energy, a prominent global manufacturer of solar photovoltaic (PV) products, has announced stellar financial results for the first half of 2023. The company reported a remarkable revenue of 17.6 billion yuan (US$ 2.43 billion), marking a substantial year-on-year growth of 39.56 percent.
One of the most striking achievements for Risen Energy in this period was its net profit, which soared by 76.25 percent, reaching 838 million yuan (US$ 115.48 million) after non-recurring profit and loss deductions. The company also continued to invest significantly in research and development (R&D), allocating 490 million yuan (US$ 67.52 million) to advance its innovative technologies — an increase of 4.5 percent from the previous year.
In a notable technological milestone, Risen Energy achieved impressive conversion efficiencies in its solar cell offerings. The monocrystalline PERC cells achieved an efficiency rate exceeding 23.45 percent, while the TOPCon cells and heterojunction cells surpassed 25.20 percent and 26.00 percent, respectively.
Leveraging its expertise in heterojunction cell technologies, Risen Energy introduced the Hyper-ion heterojunction bifacial module series. This ultra low-carbon emission product utilizes special low-temperature double-sided passivation contact, Hyper-link stress-free interconnection technology, double-sided microcrystalline technologies, and 210 half-cut thin silicon wafers, alongside low silver consumption and a steel frame. These innovations guarantee both high power efficiency and high conversion efficiency, giving Risen Energy a competitive edge in Levelized Cost of Electricity (LCOE) considerations.
Furthermore, 2023 saw Risen Energy aligning its product offerings with market demands and customer requirements. The company achieved this by optimizing its product structure, enhancing production processes, and increasing investments in R&D. This commitment to continuous improvement has elevated the company's core competitiveness in the solar PV industry.
Risen Energy's expansion into PV power plant operation and energy storage complements its existing expertise in solar cell modules and PV power plant EPC. This diversification strategy, coupled with its dedication to improving cell and module conversion rates, has solidified Risen Energy's position as a global leader in high-efficiency solar modules. Notably, the company has maintained its supply volume ranking within the top 10 worldwide for the last two consecutive years.
Risen Energy's impressive financial performance and dedication to technological advancement position it as a major player in the global solar PV market, poised for further growth and innovation in the renewable energy sector.