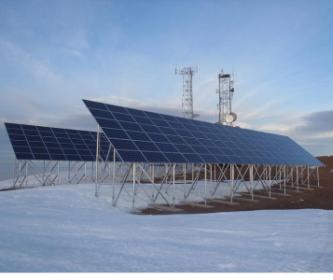 Greentech Lead America: RGS Energy, a division of Real
Goods Solar, and Smart Energy Capital, has set up RGS Energy Capital that will
provide development, financing and installation process for commercial solar
projects.
The fund will have access to more than $150 million in
project capital from multiple project funds. RGS Energy is marketing solar
power purchase agreements (PPAs) to a range of commercial, educational,
government and non-profit entities.
The parties have begun construction on nine projects
located in Pennsylvania, New Jersey and Massachusetts which total 4 MW, and
have a substantial number of other projects under development in additional
markets including California, Arizona, Connecticut, Delaware and Maryland.
"Our partnership with Smart Energy Capital will
enable commercial and government entities to replace rising and variable
utility electric costs with fixed rate, clean, local solar power," said
Bill Yearsley, CEO of RGS Energy, the commercial division at Real Goods Solar.
Through RGS Energy Capital, Smart Energy Capital and RGS
Energy are reengineering the process for solar development. Clients will have a
single source relationship to plan, engineer, finance, construct and manage
solar electric systems. This consolidated, single source approach will create
certainty of execution while collapsing the time for clients to realize
financial savings.
"Smart Energy's mission is to rapidly expand the
market for solar by creating and delivering the most efficient capital
solutions possible. By combining our financing and development expertise with
RGS Energy's engineering, design and construction expertise under a single
umbrella, we are able to deliver a complete solution to customers on a national
scale," said Rob Krugel, managing partner at Smart Energy Capital.
Smart Energy Capital financed over 40 MW of distributed
solar projects in 2011, and currently manages a project pipeline in excess of
300 MW. Real Goods Solar and RGS Energy have supported solar development since
1978, engineering and constructing over 13,000 client projects.