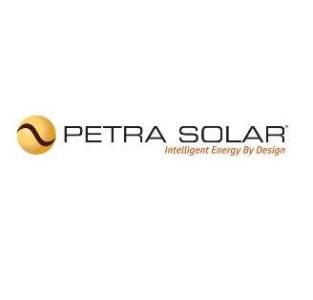 Greentech Lead America: Petra Solar, a clean technology
company providing smart energy solutions, has received a Schedule 70 contract
from the U.S. General Services Administration (GSA), the procurement arm of the
federal government.
GSA Advantage provides federal customers with the ability
to purchase Petra Solar products and services, and continues the company's
expansion into the government/military sector.
"Petra Solar is delighted to have our SunWave smart
solar energy solutions made available through the GSA Advantage program. GSA
Advantage will provide Petra Solar with increased opportunities among our
government clients, as well as assist the company moving forward in new federal
and military markets throughout the country," said John Carroll, director,
Military and Government Sales, Petra Solar.
According to a press release, Petra Solar will partner
with the U.S. Military to help move America toward greater energy independence
and security, to increase the production of clean renewable fuels, and to meet
Department of Defense renewable energy mandates.
SunWave systems enable the military to leverage existing
under-utilized assets, while providing lower startup costs, increased energy
harvesting and lower maintenance costs. The investment in solar provides
benefit of deployment of a two-way smart grid communications infrastructure,
which is the foundation for smart grid applications such as energy efficiency,
outage management and demand response.
Petra Solar has pioneered new technology that combines
distributed solar energy generation with smart grid communications and improved
grid reliability features to create a utility grade solution that delivers high
economic value for solar power.
Petra Solar's SunWave system provides distributed clean
energy that ties directly into the electric grid, and does not require an
upgrade to either the current transmission or distribution infrastructure,
eliminating grid interconnection issues faced by traditional solar systems.