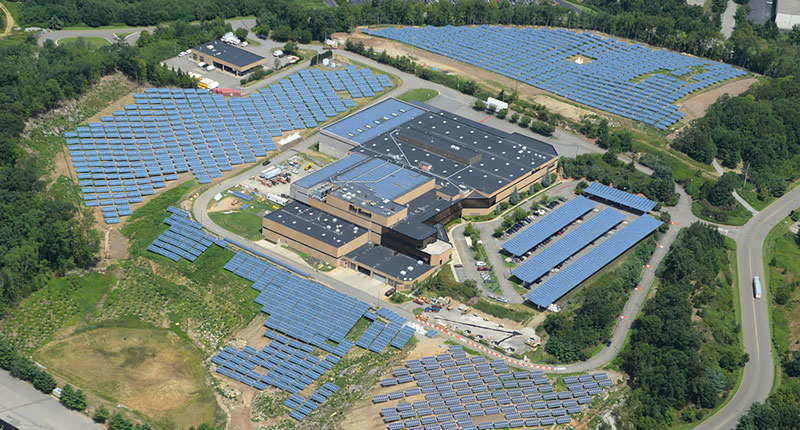 NJR Clean Energy (NJRCEV) has completed a 9.9 megawatt grid-connected solar installation in Howell and a 6.1 MW system in North Hanover, New Jersey.
Addition of these projects will help NJRCEV to achieve a solar portfolio of 19 installations with a total capacity of 72 MW of clean energy in NJ.
The Howell solar farm established at an investment of $25.8 million is a ground-mount, grid-connected system.
The energy produced from this facility will be sufficient to power 1,040 homes annually, with a carbon reduction of 9,500 tons.
The North Hanover solar installation worth $15.8 million is expected to produce enough energy to power over 650 homes annually, with an estimated carbon reduction of 6,000 tons.
NJR Clean Energy Ventures invests in, owns and operates solar and onshore wind projects with a total capacity of more than 100 megawatts, providing residential and commercial customers with low-carbon solutions.
NJR is also involved in promoting conservation and encouraging efficiency through Conserve to Preserve and initiatives such as The SAVEGREEN Project and The Sunlight Advantage.
In addition, NJRCEV manages tax credits and Solar Renewable Energy Certificates (SRECs).
SRECs are the credits generated by solar systems that can be sold to meet the renewable energy requirements of utility providers.
New Jersey residential customers, businesses, and municipalities are incorporating renewable energy into their everyday lives with the help of New Jersey's Clean Energy Program.
New Jersey stands in the second position of nations having total number of homes and businesses with solar panel installation.
New Jersey solar portfolio is supported by Renewable Portfolio Standard which demands that 22.5 percent of the country's electricity will be produced from renewable resources by 2021 including net metering standards.
Sabeena Wahid
editor@greentechlead.com