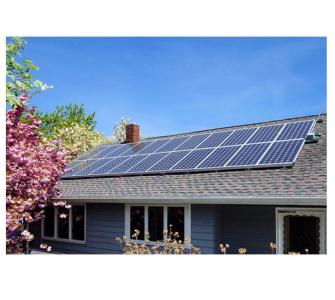 By Greentech Lead
Team: The Karnataka (India) government is planning to reduce
dependence on electricity by promoting use of solar energy. The government has
said solar water heaters are a must in new houses in Bangalore.
Energy minister Shobha
Karandlaje said the decision was taken in view of the acute power crisis.
"Solar lights will be used in government offices. The central and state
governments have given more than 50 percent subsidy on solar items," she
said.


Bescom MD P Manivannnan said if the government formulates such a policy, it
will be a welcome move.
"We'll be more than
happy to implement the same. Bescom is promoting conservation of energy and
trying to implement smart prepaid meters for all its consumers," he said.
India
is becoming a big market for solar industry. Foreign solar module makers are
keen to sell to Indian developers. They could tap states like Karnataka,
Gujarat or Rajasthan which are trying to evolve a reasonable mix of
conventional and renewable energy.
India plans
to add 17 GW of renewable power generation capacity between 2012 and 2017, and
that will need as much as 1.5 trillion rupees ($33.5 billion USD) to achieve.
Most of that investment will have to come from the private sector though.
In addition,
India is becoming an attractive market to solar companies, because the current
engine for solar demand have become uncertain lately, after several European
countries have sought to cut large subsidies. With the European markets in
flux, solar developers are scrambling to find new markets.