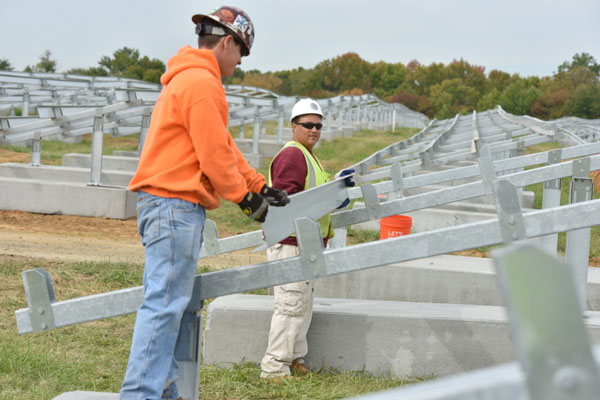 PSE&G is planning to convert 35 acres at Kinsley landfill into grid-supply solar farm providing 12 megawatts of clean electricity, reports NJ SPOTLIGHT.
State's Public Service Electric & Gas started construction, is establishing largest solar project in Deptford Township in South Jersey.
The project will help in creating systems that provide more than 24 megawatts of clean electricity to the power grid.
The state has set a target of putting bigger solar projects on abandoned landfills and vacant brownfields to promote recycling of wasteland.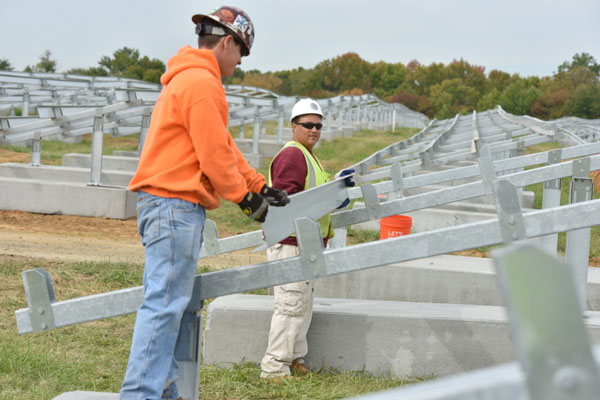 In addition, the Newark utility has installed more than seven megawatts of solar systems on brownfields.
The state is hoping to install at least 42 megawatts of solar systems on former landfills and brownfields.
Currently, PSE&G is finalizing another deal for a 13-megawatt solar project on a former garbage dump, says, Andrew Powers, project manager, PSE&G's Solar 4 All program.
Two clear goals of New Jersey's energy policy are to support solar development in the state and maintain scarce open space, said Ralph LaRossa, president and chief operating officer, PSE&G.
The solar farm at Kinsley will convert 35 acres of the landfill into a project generating enough electricity to power about 2,000 average-size homes.
The landfill, closed in 1987, was placed as the most suitable former dump in a study of more than 700 closed New Jersey landfills.
Building solar farms on New Jersey landfills is good for the environment, for public health and the economy. These projects will create jobs in clean energy, which is a growing sector, and reduce carbon emissions, which protects the environment and the public's health, said, Steven Sweeney, senate president, Middlesex.
Besides, PSE&G is building another solar farm on a former landfill in Bordentown and another project is in service in Kearny in the Hackensack Meadowlands.
Sabeena Wahid
editor@greentechlead.com