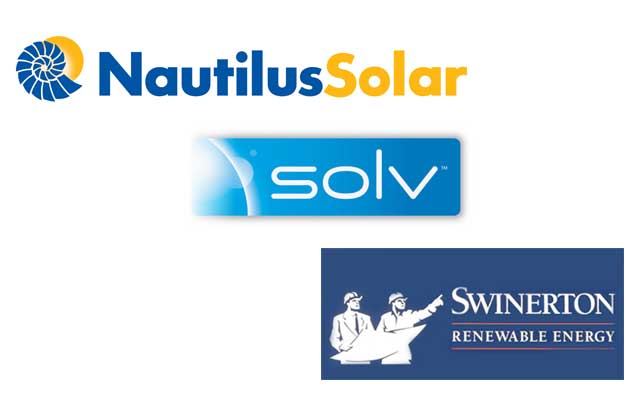 US and Canada based solar solutions provider Nautilus Solar Energy and engineering, procurement and construction company Swinerton Renewable Energy have signed an agreement to provide combined operations and maintenance (O&M) services to renewable energy projects.
Swinerton provides O&M services to renewable energy projects under the name SOLV. Under the agreement SOLV is to provide combined asset management services to utility-scale customers in the United States.
Individually both Nautilus and Swinerton had recently established new divisions to address the growing demand for asset management services.
Nautilus branded its asset management division as Integrated Asset Management, which offers physical, operational and financial asset management functions. According to the company services of the division are designed to enhance system performance, mitigate risk and protect asset value.
SOLV, in turn, provides design engineering services, plant controls, performance analytics, asset management, optimization, monitoring, and management utilizing the SOLV software platform.
As part of the combined offering Nautilus and SOLV will leverage their unique expertise to provide asset management services to customers in the US.
While Nautilus will provide financial asset management services, SOLV will provide physical and operational asset management services.
The solar industry continues to grow at an accelerated rate. Solar Energy Industries Association states that 51 percent of all new electric capacity installed through the first quarter of 2015 was from solar.
While the focus of the industry during its early years was on getting systems up and running, it is now shifting to asset management as stakeholders recognize the need to maintain or increase their returns on investment (ROI), according to a statement.
Decreasing costs of PV panels have resulted in payback periods as short as five years for rooftop solar PV modules. This, in turn, has resulted in increased interest in such installations.
As diesel prices increase around the world, rooftop solar photovoltaic projects are likely to replace such fossil-fuel based generators as the dominant provider of back-up power globally.
Support measures such as feed-in tariff and independent solar rooftop installation policies are bolstering investor and end user confidence in the sector.
In many cases utilities, too, are encouraging standalone installations as they help improve stability of the grid.
Such projects not only help cushion the impact of peak demand on grids particularly during summer days, they also save utilities the cost of purchasing power at higher costs from external sources.
Ajith Kumar S
editor@greentechlead.com