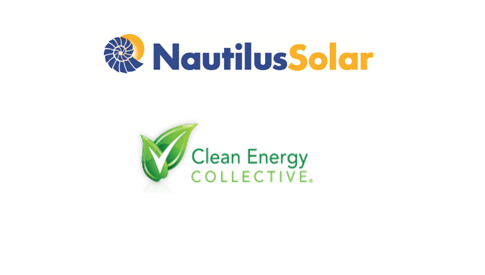 Nautilus Solar Energy, a company specializing in solar project development, acquisition and asset management, announced the acquisition of a~5.4 MW community solar portfolio from Clean Energy Collective (CEC).
The fully constructed solar portfolio in Massachusetts community is expected to be online by the end of 2017.
Leading up to the acquisition, CEC provided customer acquisition, project development and construction management services.
Nautilus provided development capital and will be responsible for long-term asset management services and maintenance for the project.
CEC will continue to deliver ongoing customer care and billing related services.
The project will be owned by an affiliate of the Virgo Investment Group, which is also a minority shareholder of Nautilus.
The energy that will be provided by the multi-site portfolio directly benefits more than 110 local, off-site commercial subscribers by lowering overall energy costs while also advancing their renewable energy and sustainability goals, Nautilus Solar Energy said.
Rajani Baburajan
editor@greentechlead.com