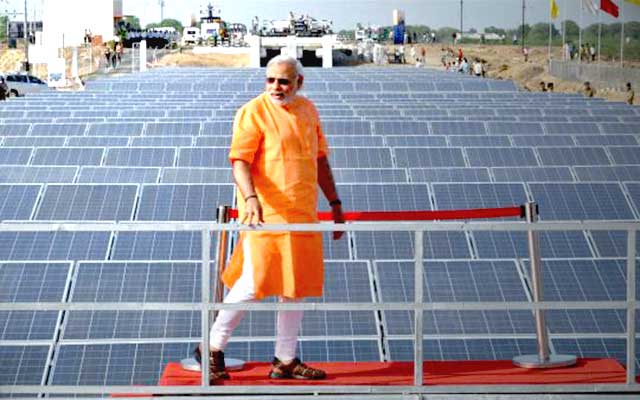 Indian prime minister Narendra Modi is likely to seek solutions for effective storage of solar energy during his visit to Tesla Motors in Palo Alto, California.
India will require cost-effective battery storage to realize its ambitious solar power generation target of 100 gigawatts by 2022, Livemint says in a report.
Tesla, headed by Elon Musk, had recently created waves in the power industry with its Powerwall electricity storage and dispensation device.
It promised to make homes grid independent by storing adequate power from rooftop panels or other renewable power sources and meeting their power requirements when such devices are offline.
India has managed to get tariffs for solar electricity produced down to Rs5 per kWh. However, the costs could go up if storage is included. For instance, Tesla Powerwall sells at $3500 for 10kWh and $3000 for 7kWh. Installation and inverter costs are extra.
The country will require alternatives that take the buying power of the majority into consideration in costing.
Grid-connected battery energy storage system market expected to increase from $0.46 billion revenue in 2014 to reach $8.30 billion in 2024.
Ajith Kumar S
editor@greentechlead.com