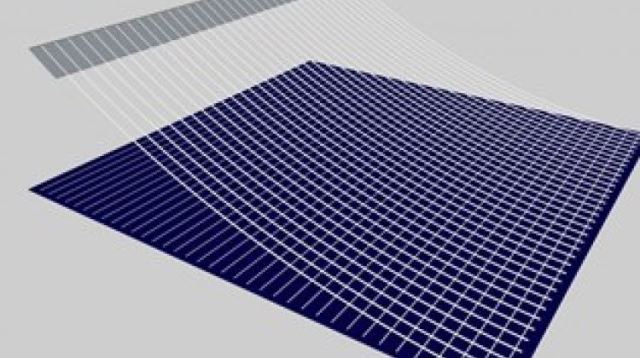 Meyer Burger Technology has finalized its plans to build production unit for solar cells and modules in Germany.
The reason for this change of direction is the realization that the company has not been able to generate profits from its technological leadership in recent years.
Meyer Burger expects to save significant time and economic resources by acquiring existing production sites in Germany. The company will be raising CHF 165 million for building the plant.
Meyer Burger has shaped the development of photovoltaics along the value chain and has set the industry's essential standards, such as the diamond wire saw technology, the PERC technology and precision measurement technology for solar modules.
Meyer Burger said a large proportion of the solar modules produced world-wide today are based on technologies developed by the company. Meyer Burger, however, relinquished control of its technology by selling its production equipment.
Meyer Burger will manufacture production equipment for Heterojunction / SmartWire exclusively for its own use and aims to become a leading global producer of solar cells and modules.
"The change of our business strategy from equipment supplier to a vertically integrated cell and module manufacturer is the right and logical next step to secure an appropriate share of the value pool that our globally leading technology generates," said Franz Richter, chairman of Meyer Burger Technology.
The Heterojunction/SmartWire technology has higher conversion efficiency and higher energy yield than the current standard Mono-PERC and other heterojunction technologies currently available.
"The high performance of the modules at comparatively low production costs is expected to enable us to enter both the high-margin and disproportionately fast-growing segment of roof top systems and the more price-sensitive utility-scale segment," Franz Richter said.
Meyer Burger delivered the proof of concept of heterojunction/SmartWire in mass production at the end of 2019 by establishing a 600 MW production line for a client.
Meyer Burger said it intends to start production in the first half of 2021 and to expand it in consecutive steps in the following years. The company has already secured several letters of intent from potential customers in Europe and the US to purchase a total over 2 GW of cells and modules per year.
Initially, Meyer Burger will produce PV modules primarily for the attractive segment of roof top systems. The company is targeting an annual production capacity of 400MW during this phase.
The company expects that this production volume will already enable the newly positioned Meyer Burger Group to achieve an operating profit.
Meyer Burger CEO Gunter Erfurt said: "We can be in the market with our products within just one year. Our manufacturing in Europe is competitive and offers a significant profit potential."
Meyer Burger aims to increase annual capacity to 1.4 GW of cell and 0.8 GW of module production by the beginning of 2022 by raising a total of around CHF 180 million of debt in 2021-22. Meyer Burger expects annual sales of CHF400 – CHF 450 million and an EBITDA margin of 25-30 percent within three years.
In the longer term, the company aims to expand annual production capacity to at least 5 GW. Depending on market demand, additional module production facilities are planned in Europe and North America which shall be supplied from a central cell production.