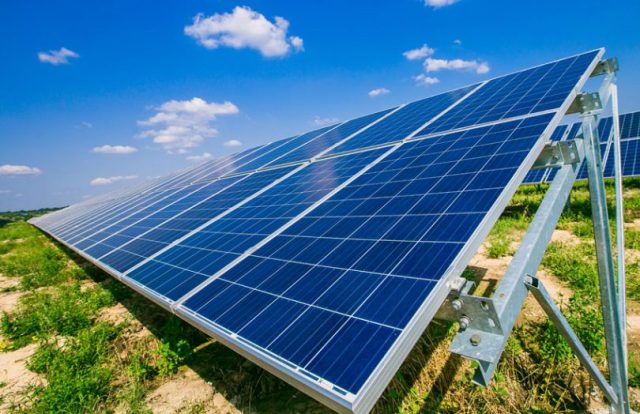 Lightsource bp has received $267 million tax equity investment from Wells Fargo & Company, a financial services company.
Wells Fargo's tax equity investment is in addition to Lightsource bp's sponsor equity investment. Wells Fargo's tax equity investment also complements the debt financing package which originally closed in December 2021.
"Providing expertise and capital to important customers like Lightsource bp is part of our commitment to deploy $500 billion in sustainable financing by 2030 to support our customers and communities," said Shane Easter, a director with Wells Fargo's Renewable Energy & Environmental Finance group.
Lightsource bp will use investment from Well Fargo for the construction and operation of a two-project portfolio totaling 481 megawatt dc (MW).
— 346MW Oxbow Solar in Pointe Coupee Parish, Louisiana with energy sales to McDonald's and eBay
— 135MW Conway Solar near Happy, Arkansas with energy sales to Conway Corp
Both projects are scheduled to come online starting in 2023, creating 600 direct construction jobs.
Lightsource bp has already received support from project finance lenders including HSBC Bank, ING Capital, Societe Generale, NatWest, Intesa Sanpaolo, Standard Chartered Bank, and Allied Irish Banks – in addition to Wells Fargo.
Kevin Smith, Lightsource bp's CEO of the Americas, said: "The new tax credit options and stable policy environment for job growth made possible by the Inflation Reduction Act will incentivize investment and spur the growth of America's solar industry."