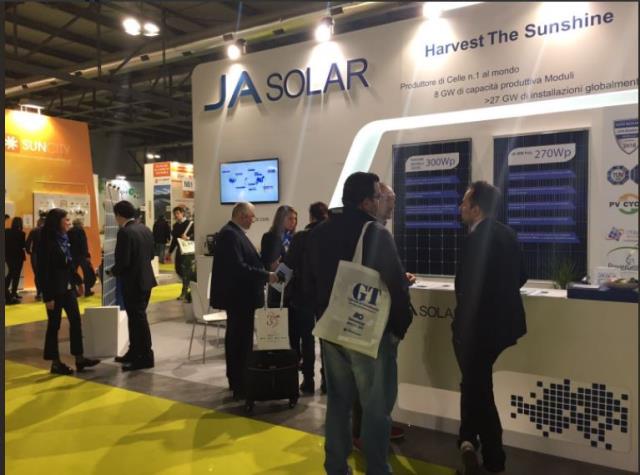 JA Solar supplied modules for South Korea's largest mountainous photovoltaic power plant project with an installed capacity of 93MW and built on the ground of an existing 40MW wind farm.
The wind-solar hybrid project has become the largest of its kind in South Korea with a total installed capacity of 133MW.
The wind-solar hybrid project is expected to generate 120 million kWh of electricity per year, meeting the needs of about 30,000 households and bringing annual revenue of about 30 billion won or about $25 million.
The 93MW photovoltaic power plant is expected to reduce greenhouse gas emissions by about 56,000 tons per year, equivalent to 310,000 pine trees being planted.
This project uses the spare land of the wind farm for the installation of the photovoltaic power plant.
JA Solar said it supplied modules for projects combining PV products with innovative technologies, including Huanghe Hydropower's 490MW shipment for its UHV transmission project in Qinghai Province, a 32MW solar-plus-storage project in Hokkaido, and the first bifacial-plus-trackers project in Malaysia.