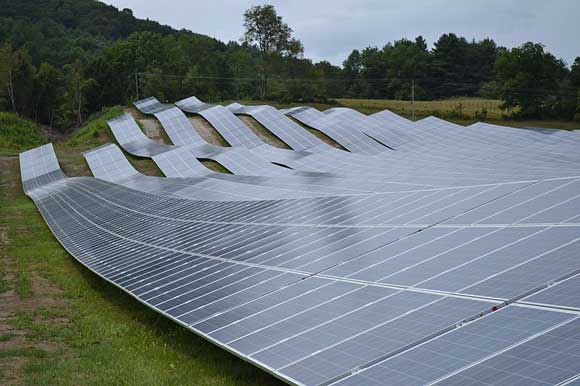 Hindustan Powerprojects said on Wednesday that it has commissioned its 30 MW solar farm in Mansa district of Punjab.
"The mid-sized, grid-connected solar farm was commissioned at an investment of Rs 200 crore," the company said in a release here.
"The project will feed 50 million units of clean energy annually to the 66 KV grid and enough to cater to the energy needs of 24,000 households per day," it said.
"The solar farm will enable the state to achieve its RPO (renewable purchase obligation)," it added.
Commenting on the development, Hindustan Powerproject chairman Ratul Puri said: "The 30 MW solar farm, commissioned at an investment of Rs 200 crore, has the distinction of generating full load from the first day of its commissioning."
Punjab, the country's breadbasket, has launched an ambitious programme to tap solar power in agricultural fields in a big way, aiming to generate 1,000 MW by 2017, the state's New and Renewable Energy Minister Bikram Singh Majithia has said.
"We are far ahead of many states to get investments in clean energy. Our aim is to tap 1,000 MW solar energy either from rooftop projects or from the fields by 2017," Majithia told IANS earlier.
"We have launched a scheme in which we are encouraging the farmers to set up solar power plants ranging from 1 MW to 2.5 MW in the fields to promote clean energy," he added.
The Punjab State Power will purchase electricity from the solar power producers. It has fixed the rate of Rs 7.04 per unit. The price has been frozen for 25 years — the duration of agreement between the power corporation and the producer.
IANS