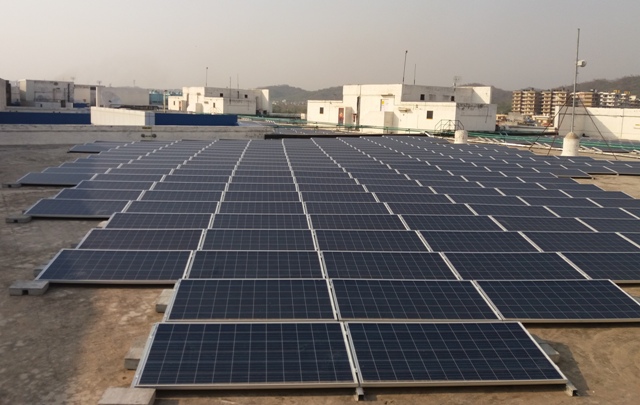 Hartek Solar, the rooftop solar division of the Hartek Group with operations in more than 10 states, has won a 1.8-MW rooftop project in the industrial category from Bikaji, a leading FMCG company, in Bikaner, Rajasthan.
The solar plant at Bikaji's head office in Bichhwal Industrial Area will also be equipped with storage facility. It will generate 2,822 MWh of clean electricity annually, offsetting 57,661 tonnes of carbon emissions.
Hartek Solar, which will execute the project right from installation of solar panels and inverters to supply, design, engineering and commissioning, has won this significant project by riding on its expertise in the rooftop solar domain.
Hartek Solar CEO Simarpreet Singh said: "There is a growing realisation among industrial consumers about how rooftop solar can substantially reduce their electricity bills."
"The PERC technology we are using in this rooftop solar plant will help achieve higher energy conversion efficiency by adding a dielectric passivation layer on the rear of the cell. This layer will enhance efficiency by reducing electron recombination and increasing solar cells' ability to capture light," Simarpreet Singh said.
With the industrial and commercial categories accounting for 70 per cent of India's total installed rooftop solar capacity, Hartek Solar has set a target of executing 10-MW rooftop projects in the industrial domain by the end of the current financial year.
Hartek Solar has emerged as one of India's leading rooftop solar installers with an installed capacity of more than 40 MW across the industrial, commercial and residential categories in just four years of its inception.