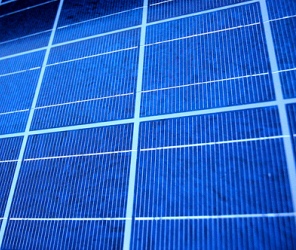 China's mono-crystalline solar cells and modules Longi Green Energy Technology will start building its Rs 1,500 crore Indian plant by the end of this year, said a senior official of its Indian subsidiary Lerri Solar Technology India.
"We are planning to begin construction of the Indian plant by this December. It will take around one-and-a-half years to start commercial production," Rahul Kapil, Vice President-Operations and Director told IANS.
According to him the total investment planned in India is around Rs 1,500 crore and the plant will employ around 1,000 persons.
He said the Indian plant would come up on a 30-acre plot inside the Special Economic Zone (SEZ) in Sri City in Andhra Pradesh.
According to Kapil, Lerri Solar will make monocrystalline photovoltaic solar cells and modules in India with an annual capacity of 500 MW each.
He said the price of the monocrystalline cells are now competitive and its market is growing.
"We will export our products and to the extent permissible will cater to the Indian market," Kapil said.
Currently Lerri Solar's Chinese parent Longi Green Energy caters to the Indian market through exports.
Outside of China, Longi Green Energy has a facility in Malaysia and the Indian facility will be the second one, Kapil said.
The Chinese company is the largest monocrystalline silicon photovoltaic product firm in the world.