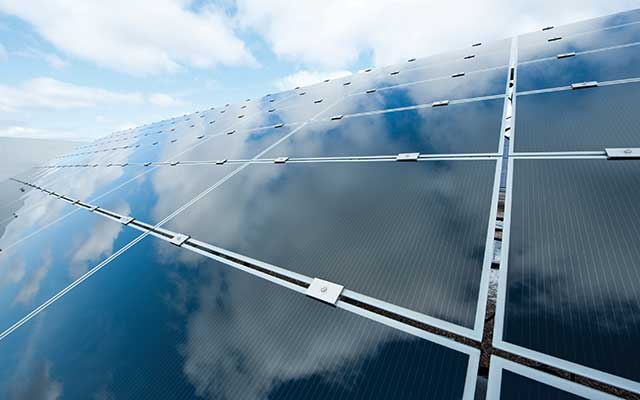 First Solar has received a contract from solar leader Lightsource bp for 4 gigawatts (GW)DC of advanced thin film solar modules.
The modules, scheduled to be delivered between 2026 and 2028, are expected to power Lightsource bp projects in the United States. This latest deal follows a prior order by Lightsource bp for up to 4.3 GWDC signed in 2021.
"The US solar industry is at a pivotal moment, poised to expand at an exponential rate with the Inflation Reduction Act serving as the catalyst," said Kevin Smith, chief executive officer, Americas, Lightsource bp. "We are seizing the opportunity by growing our 20 GW development pipeline across the United States."
The deal includes orders for First Solar's Series 6 Plus and next-generation Series 7 modules. Designed and developed at its R&D centers in California and Ohio, First Solar's advanced thin film PV modules set industry benchmarks for quality, durability, reliability, design, and environmental performance.
Lightsource bp has also committed to using First Solar's advanced high-value recycling program to manage modules at the end of their operating lives. First Solar is a pioneer in recycling solar panels, operating an advanced recycling program that provides closed-loop semiconductor recovery for use in new modules, while also recovering other materials including aluminum, glass, and laminates.
First Solar is expanding its US manufacturing capacity, with a third factory expected to come online in Ohio in the first half of 2023 and a fourth factory which is under construction in Alabama and expected to be commissioned by 2025.
Both factories will produce the Series 7 modules ordered by Lightsource bp. First Solar's new $1.1 billion Alabama factory and $185 million expansion of its existing manufacturing footprint in Ohio are expected to bring its total investment in American manufacturing to over $4 billion. The company's annual US nameplate manufacturing capacity is forecast to expand to 10.6 GWDC by 2026.
First Solar estimates that its new investments in Alabama and Ohio will add at least 850 new manufacturing and over 100 new R&D jobs, taking its total number of direct jobs in the US to over 3,000 people in four states by 2025, which is believed to make it one of the largest employers in the American solar manufacturing sector.