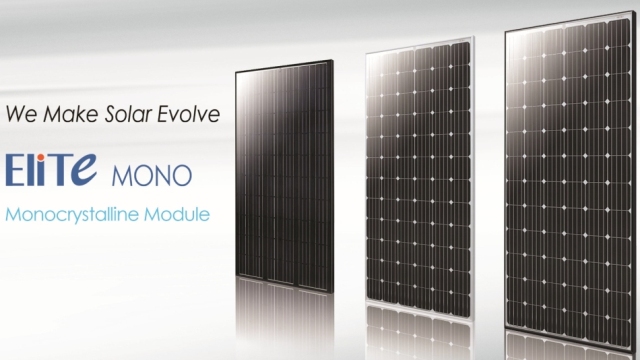 ET Solar, a global solar module manufacturer, has launched its monocrystalline module called EliTe Mono.
VDE and ETL have certificated all ET Solar's monocrystalline modules and have passed the strict tests under the standards of the International Electrotechnical Commission (IEC) and Underwriters Laboratories (UL).
Compared with traditional PV modules, ET Solar's monocrystalline modules are more durable and reliable, resulting in less degradation in extreme weather conditions.
By utilizing Passivated Emitter Rear Cell (PERC) technology to optimize module design, improve performance and reliability, ET Solar's monocrystalline modules now offer higher performance, with Module Efficiency up to 18.75 percent. Even in weak light conditions, these modules maintain high-power generating efficiency.
Patrick Guo, executive vice president of ET Solar, said: "By using PERC technology, our new monocrystalline modules have significantly higher power output. Monocrystalline modules are increasing in demand because the installed capacity of distributed power plants is increasing."