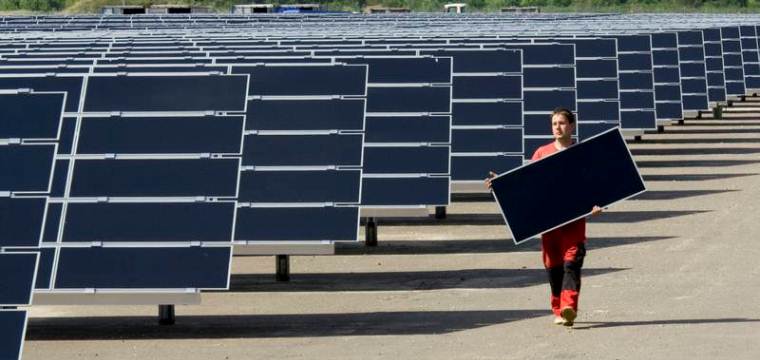 ET Solar is to build a 70 MWp solar power project in The Philippines.
The smart energy solutions provider, with its local partner GATE SOLAR PHILIPPINES, will develop, invest, finance, construct, and operate the project.
Work on the project scheduled for commercial operation by March 2016 will commence in the last quarter of this year.
Besides being the co-development partner and technology sponsor, ET Solar will also be an investor in the project.
Dennis She, the president and CEO of ET Solar, said: "This is our first project in the Philippines. In this project, we were not only competing against other players for the contract but were also racing against time to be eligible for the highest tariff rate."
Earlier this month ET Solar and partners G-Systems and El-Mor Group received an engineering, procurement and construction (EPC) contract for a 50MWp solar power plant in Israel.
Sited to be built nearly 20 km northwest of Ashkelon, the project is expected to be commercially operational by the end of this year.
Last year, ET solar landed two projects — a 7.8 MWp solar power plant at Mishmar Hanegev, about 100 km south of Tel-Aviv, and a 40 MWp project at Kibbutz Ketura nearly 45 km north of Eilat — in Israel.
The company undertook the 40 MWp project along with local partners G-Systems and Elmor.
The project is expected to generate more than 70,000 megawatt hours power each year.
Ajith Kumar S
editor@greentechlead.com