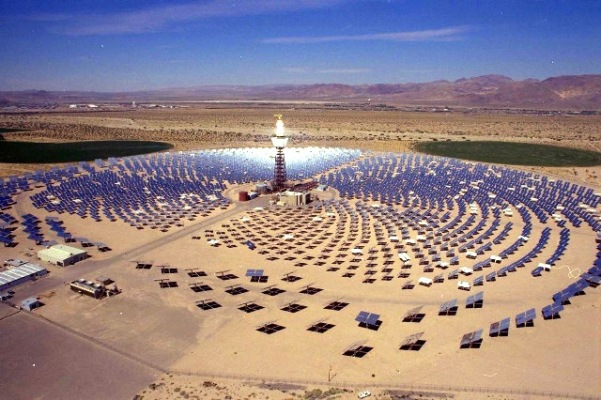 The global concentrated solar power market is predicted to reach USD 8.92 billion by 2025, according to a new report by Grand View Research.
Increasing clean energy adoption over non-renewable fuels is expected to drive the global concentrated solar power over the forecast timeframe, the research said.
Favourable government regulations towards reduction of carbon footprint and greenhouse gas (GHG) emissions will further enhance the business growth.
Growing electricity demand along with rising investments to augment the efficiency index will provide an impetus to the concentrated solar power market growth, the report said.
The Federal Government sponsored USD 9 million towards the research and development of six new CSP projects in the country, to reduce the total project costs though technological growth.
Substantial reduction in the component costs along with supportive government incentives like energy certificates, and carbon credits will expand the concentrated solar power market over the forecast period. Regulators around the world have been encouraging grid integration, making it an affordable alternative compared to non-renewable energy sources.
Concentrating Solar Power technology can store solar energy in the form of heat, even post sunset, which is perceived as the greatest advantage that it offers over all the other competing technologies.
Reliable power supply coupled with flexibility in usage assist in bridging the demand supply deficit, currently faced by nations especially in the developing world.
However, CSP technology is capital intensive as compared to other solar thermal technologies, as this may prove to be a restraint for the its adoption over the forecast period.
In terms of technology, the parabolic trough technology held over 75% of the global concentrated solar power market share in 2016.
Matured technology coupled with affordable costs as compared to other forms of available systems will positively influence the growth of the concentrating solar power market over the forecast period. Power tower technology was valued over USD 955.5 million by 2025.
Enhanced heat storage ability, higher efficiency, and favourable capacity factor will augment the business growth.
In Morocco, climatic conditions are favourable to the growth of CSP technology adoption, in tandem with the existing pipeline projects. Morocco concentrating solar power market is expected to exceed USD 852.2 million over the forecast period.
Spain concentrated solar power market size is set to exceed USD 1.22 billion by 2025. Spain is the market leader with the maximum installed capacity in the world as of year 2017.
editor@greentechlead.com