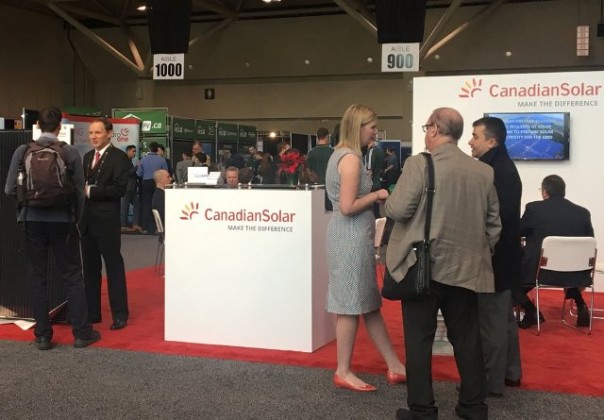 Canadian Solar has started production of monofacial HiKu7 and bifacial BiHiKu7 modules with power output of up to 665 W.
The new generation of monofacial HiKu7 and bifacial BiHiKu7 modules are based on 210 mm cells and are set to deliver one of the most competitive levelized cost of electricity (LCOE) in the industry by reducing balance of system (BOS) and other costs for solar power plants.
The nameplate production capacity of the HiKu7 and BiHiKu7 modules will reach 10 GW by the end of 2021, of which a significant portion has already been booked. Canadian Solar will deliver the first batch of the new high-power, high-efficiency modules this month.
The HiKu7 and BiHiKu7 modules are expected to solidify Canadian Solar's technology leadership by offering power classes of up to 665 W and module efficiencies of up to 21.4 percent.
Canadian Solar's  cell technology and module design, including hetero-type ribbon (HTR) reduce the gap between solar cells by more than 50 percent, increasing the power output of solar modules over the same area.
Canadian Solar Advanced Regeneration (CSAR) technology reduces cell and module power degradation under light and at high temperatures, increasing power output of solar modules and lengthening their useful lifetime.
Canadian Solar said the latest technology reduces balance of system costs by up to 5.7 percent and LCOE by up to 8.9 percent relative to mainstream 445 W modules.