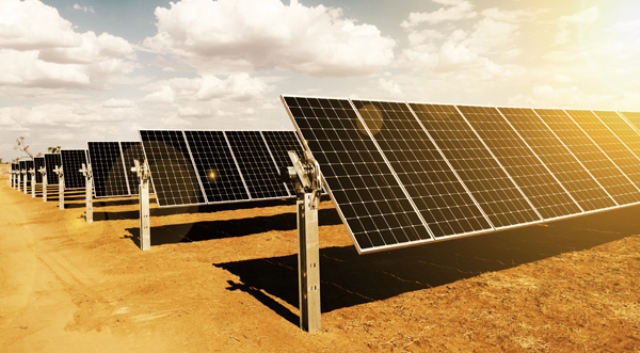 EDF Renewables North America has selected Canadian Solar for the signing of a multi-year module supply agreement.
The partnership will witness the delivery of an impressive 7 gigawatts (GW) of cutting-edge N-Type TOPCon solar modules. These modules will be produced at Canadian Solar's facility in Mesquite, Texas, solidifying both companies' dedication to advancing renewable energy solutions.
The collaboration entails Canadian Solar's provision of N-Type TOPCon (Tunnel Oxide Passivated Contact) solar modules, which will play a pivotal role in bolstering EDF Renewables' ambitious project pipeline across the United States from 2024 to 2030.
The strategic decision to utilize TOPCon modules reinforces Canadian Solar's unwavering commitment to delivering optimal returns on investment for its customers. These modules showcase remarkable conversion efficiencies, reaching up to 22.5 percent, while maintaining a low temperature coefficient of -0.30 percent per degree Celsius. The impressive features also include minimal Light Induced Degradation (LID), resulting in negligible power degradation, along with enhanced bifaciality compared to Mono-PERC modules, ultimately leading to amplified energy production.
Canadian Solar's pivotal move is a natural progression following its announcement in July 2023 of an investment exceeding $250 million in a state-of-the-art solar photovoltaic module manufacturing facility in Mesquite, Texas. The facility's annual production capacity is anticipated to reach 5 GW, making a substantial contribution to the growing demand for sustainable energy solutions. The endeavor is poised to generate approximately 1,500 skilled jobs, a testament to the economic and employment opportunities that renewable energy development can offer. Production is projected to commence in the fourth quarter of 2023.
Tristan Grimbert, President and CEO of EDF Renewables North America, expressed the significance of the module supply agreement, emphasizing the commitment to domestic sourcing and its pivotal role in enabling EDF Renewables to meet critical milestone dates. This cooperation marks a pivotal step forward for the construction of EDF Renewables' robust solar pipeline, a significant stride in advancing the broader adoption of renewable energy.
The Canadian Solar and EDF Renewables partnership underscores the convergence of innovation, sustainability, and economic growth, setting a precedent for the future of renewable energy endeavors. As the world seeks greener and more efficient energy solutions, this collaboration stands as a shining example of industry leaders coming together to drive positive change on a grand scale.