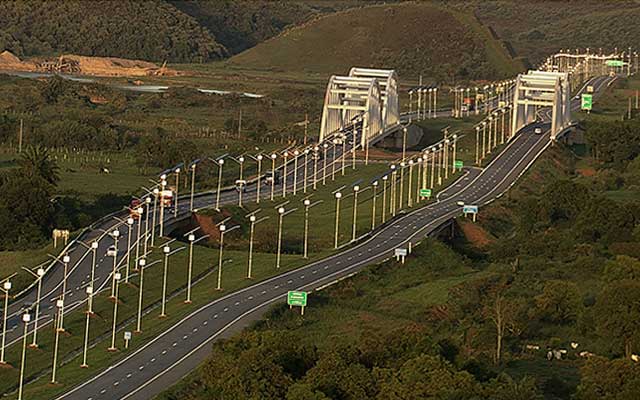 A 73-kilometer stretch of the 'Arco Metropolitano' motorway around Brazilian city Rio de Janeiro has been illuminated with more than 4,300 solar street lights. The regional government has funded the project.
The Kyocera modules-powered lamps have been installed over the past two years, according to Sun and Wind Energy Magazine.
Arco Metropolitano is aimed at accelerating cargo and passenger traffic and the lamps are expected to enhance safety while driving on the road at night.
The lamp systems comprise LED lights (150W), modules (three), batteries (240Ah), controllers, photocells, and posts with mounting mechanisms. And the orverall power output from the project is 3.2 megawatts.
Ajith Kumar S
editor@greentechlead.com