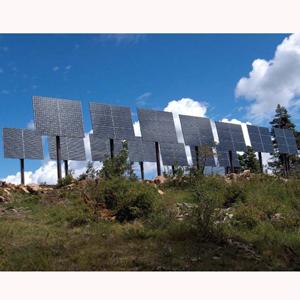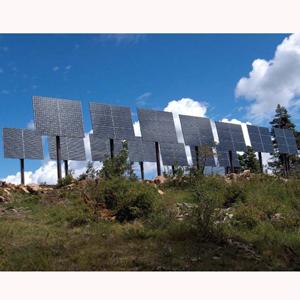 Greentech Lead America: AIMS Power, a global provider of
inverter technologies, has launched new off-grid solar panels.
The new AIMS Power 120 watt solar panel is designed for
any off-grid application. These new solar panels will work better with an AIMS
Power inverter or solar charge controller.
In 2010, AIMS Power introduced a line of 230 watt solar
panels.
"We knew adding solar was a good fit for our product
line, we plan on introducing more new solar products in the near future," Bruce
De Jong, president of AIMS Power.
These new 12 volt panels can be used to provide power in
many different applications including off-grid homes and cabins, well pumps and
other agriculture equipment. They can also be used for solar power on your boat
or RV. The popular application for these panels is for emergency back-up power
in homes.
Over the last decade, AIMS Power offered emergency power
products, to consumers and resellers to help provide power during disasters.
AIMS Power inverters are commonly deployed after hurricanes and during extended
power outages.
The new AIMS 120 watt solar panel, compliments the AIMS
power inverter product line, making AIMS Power a complete solution
for your emergency backup power system.
AIMS power inverters are used around the globe in many
different applications including mobile businesses, off-grid power systems,
emergency back-up power systems and sump pump backup systems.
In addition AIMS power inverters can be used in work
trucks, fleet vans, luxury motor coaches, charter buses, conversion vans, rescue
and fire vehicles, RV's and boats. AIMS Power also offers solar charge
controllers, Grid Tie Inverters from KACO Blue Planet inverters and solar
panels in 12 volts and 24 volts.