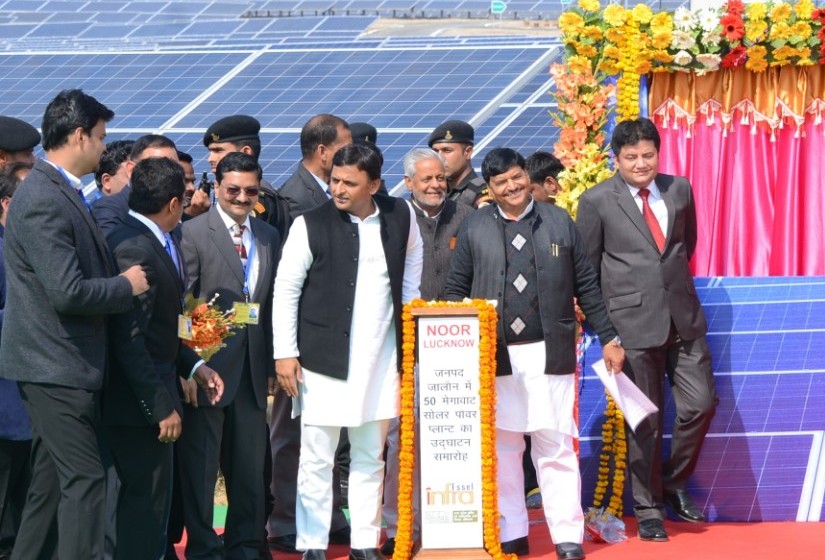 Essel Infraprojects has commissioned the 50 MW Solar Power Project in Uttar Pradesh.
The cost of the solar project is Rs 450 crore. The renewable energy plant will light 25,000 households.
The company has built the solar power project in 250 acres of land at Kuhana and Shajahanpur villages in Jalaun district. Uttar Pradesh signed under UP Solar Power Policy in December 2013 for 25 years. The solar plant is expected to generate 85 million units per year and connected to 132 KV Sarsela-Kalpi substations.
Ashok Agarwal, CEO of Essel Infraprojects, said: "Essel Group will facilitate India's green energy requirement by delivering sustainable energy and creating value to empower people, communities and businesses."
Essel Infraprojects has commissioned solar projects at Osmanabad, Maharashtra and Bijapur, Karnataka. It's also working on an upcoming solar project in Tamil Nadu. It will be working on solar PV project at Mansa in Punjab.
Essel Group has collaborated with Golden Concord Holdings to form a consortium to invest $2 billion in creating 5 GW of solar power module manufacturing capacity by 2020 in Andhra Pradesh.
The group has integrated the Solar Park in collaboration with the Rajasthan Government to develop Solar Park at Bikaner and Jaisalmer with the total investment of Rs 4,000 crore.
Image: (R-L) Uttar Pradesh Chief Minister Akhilesh Yadav along with Ashok Agarwal, CEO, Essel Infraprojects and Utilities inaugurating the 50 Mw solar power plant at Jalaun district  on Wednesday.