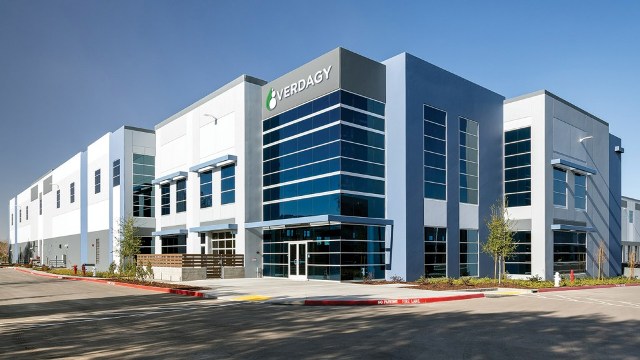 Verdagy, an industry pioneer specializing in advanced water electrolysis electrolyzer technologies for large-scale industrial applications, has revealed its ambitious expansion plans. The company announced the opening of a cutting-edge manufacturing facility in Newark, California, marking a significant milestone in the United States' green hydrogen industry.
Situated in Silicon Valley, this facility boasts over 100,000 square feet of advanced manufacturing space, making it the first of its kind to produce advanced water electrolyzers in large volumes within the United States. Operations at this highly-automated plant are set to commence in Q1 2024, with Verdagy aiming to double its employee count by next summer to accommodate the facility's operation and expansion.
Verdagy's strategic vision emphasizes optimizing manufacturing processes, a vital component in propelling the company towards a leadership position in scaling the green hydrogen industry. By focusing on advanced manufacturing, cost efficiency, and groundbreaking product innovations, Verdagy is moving swiftly towards achieving the Department of Energy's objective of attaining a levelized cost of hydrogen at $2/kg by 2026.
Verdagy's clientele primarily comprises heavy industries such as chemicals, ammonia/fertilizer, steel, and e-fuels, all of which require substantial amounts of green hydrogen. The new Silicon Valley manufacturing facility is expected to accelerate the production and cost reduction of the eDynamic® 20 megawatt electrolyzer module, a foundational element for larger, gigawatt-scale plants, according to Marty Neese, Verdagy CEO.
The decision to expand manufacturing capabilities in California aligns with the state's focus on developing its hydrogen economy and its ambitions to become a federally funded hydrogen hub, as outlined in Governor Newsom's Hydrogen Market Development Strategy.
Dee Dee Myers, Senior Advisor to Governor Newsom and Director of the Governor's Office of Business and Economic Development, expressed enthusiasm about building a renewable hydrogen ecosystem in California and praised Verdagy's decision to expand their footprint in the state. The move, she noted, reflects California's strength in creating new markets, generating clean energy jobs, and addressing critical challenges with cutting-edge technology.
Last month, Verdagy successfully closed a $73-million Series B funding round, co-led by Temasek and Shell Ventures. This injection of funds positions Verdagy to accelerate the launch and commercialization of its eDynamic 20 megawatt electrolyzer module, a fundamental unit for future systems at the 200 megawatt scale and beyond.
Verdagy is actively planning a manufacturing facility designed to serve as the basis for even larger-scale production facilities, which will be strategically located to support the company's rapid expansion. Their existing Moss Landing, CA location will continue to focus on advanced research and development, and commercial pilot-plant operations, ensuring Verdagy meets the evolving needs of its customers while advancing technology to produce green hydrogen at the industry's lowest cost.