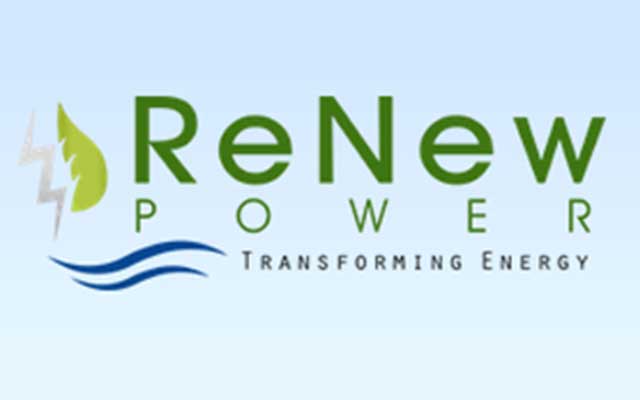 ReNew Power and RMG Acquisition Corporation announced the execution of a definitive agreement for a business combination that would result in ReNew becoming a publicly listed company on the NASDAQ.
The combined company would be named ReNew Energy Global PLC and would be publicly listed under the symbol RNW. The transaction would further bolster ReNew's leading position in solar and wind energy generation for the Indian market, by funding medium-term growth opportunities, as well as paying down debt.
ReNew is India's leading renewable energy independent power producer (IPP), and among the top 15 largest renewable IPPs globally by capacity, with a portfolio of more than 100 operational utility-scale wind and solar energy projects spread across 9 Indian states.
The company also owns and operates distributed solar energy projects for more than 150 commercial and industrial customers across India.
ReNew was the first Indian renewable energy company to cross commissioned capacity milestones of 1 gigawatt (GW) and 2 GW, and is presently the only company in the Indian renewable energy sector with over 5 GW of operational capacity. The company currently has an aggregate capacity of close to 10 GW (including capacity already won in competitive bids).
Beyond generation of clean power, ReNew has developed expertise in ancillary areas such as energy storage. In 2020, ReNew won two unique tenders floated by SECI to ensure firm, reliable, and affordable supplies of green power. This included India's first tender for round-the-clock power supply from renewables, and a tender for a renewable energy project to address peak power demand by combining wind-solar hybrid generation with battery storage.
During 2020, ReNew also entered into the emerging digital services business, with the acquisition of Climate Connect, a Pune, India-based company, and a leading player in AI-enabled grid management and load forecasting.
The pro forma consolidated and fully diluted market capitalization of the combined company would be approximately $4.4 billion at the $10 per share PIPE subscription price, assuming no RMG II shareholders exercise their redemption rights.