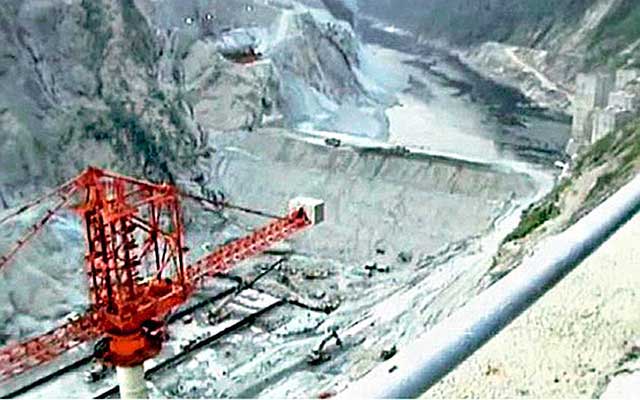 States of Indian Northeast and Sikkim are getting sixteen hydropower projects, of which 11 are being developed by the private sector.
According to DoNER Minister Jitendra Singh, five of the 16 projects which aggregate 5,576 MW capacity are being developed by the respective state governments or affiliated agencies.
The five projects are: Subansiri Lower being developed by National Hydro Power Corporation (Arunachal Pradesh), Kameng and Pare projects under the North Eastern Electric Power Corporation (Neepco) (Arunachal Pradesh); Turial project being constructed by Neepco (Mizoram); and New Umtru hydropower project being constructed by the state government (Meghalaya).
The 11 hydel projects being developed by the private sector are: Gongri (Arunachal Pradesh), and Teesta Stage III, Teesta Stage VI, Rangti-IV, Jorethang Loop, Bhasmey, Tashiding, Dikch, Rangti-II, Rongnichu, and Panan hydel projects (Sikkim).
Central Electricity Authority had reassessed hydroelectric potential of the country in 1987. It then reported that India had scope to generate 148,701 MW of electricity from its water resources, of which 62,604 MW could be harvested from the Northeast and Sikkim.
According to minister Singh, 10 projects with installed capacity of 1,242 MW were operating in the Northeast. And Sikkim has 669 MW of installed hydel power capacity.
The region is also witnessing the development of thermal power plants with total installed capacity of 1 gigawatt. Last December, the government of Tripura commissioned gas-based Palatana Power Plant (Unit II) with capacity of 726 megawatts.
The developments are part of the government's plans to develop the northeastern region into a power hub of the nation. Earlier, the government had announced plans to develop generation and transmission infrastructure of the Northeast to facilitate such transformation.
Of late, the government has also been focusing on developing solar potential of the states besides hydel power. According to a recent report, the government plans to develop six cities in the Northeast as solar cities.
Guwahati and Jorhat in Assam, Kohima and Dimapur in Nagaland, Itanagar in Arunachal Pradesh and Agartala in Tripura are to be included in the Development of Solar Cities Programme of the ministry of new and renewable energy (MNRE).
According to an official IANS has quoted, Agartala could become the first solar city in the Northeast over the next few years.
Ajith Kumar S
editor@greentechlead.com