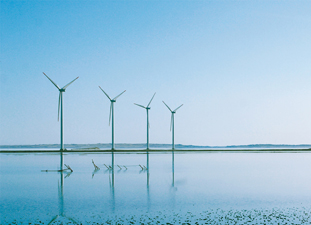 India and the US have signed an MoU for setting up the PACEsetter Fund of Rs.50 crore (around $8 million) to accelerate the commercialisation of off-grid clean energy, the ministry of new and renewable energy (MNRE) said on Friday.
The MoU, signed on June 30 by US Ambassador Richard Verma and MNRE Secretary Upendra Tripathi, is part of a new initiative under the US-India 'Partnership to Advance Clean Energy (PACE)' that combines the resources of several US agencies and Indian ministries, an official statement here said.
"This has also been listed in the joint statement during the visit of US President Barack Obama to India in January 2015," it added.
The two governments expect to announce the initial call for proposals for the PACEsetter Fund during the August 19-20 India Off-Grid Energy Summit.
This fund is the principal funding arm of the Promoting Energy Access through Clean Energy (PEACE), an initiative of the US and Indian governments to harness commercial enterprise and bring clean energy access to unserved and underserved individuals and communities.
The PACEsetter Fund will provide grants to companies that sell small-scale clean energy systems to individuals and communities without access to grid-connected power or with limited or intermittent access to power.
Energy cooperation between India and the US is a core element of the India-US strategic partnership.
The US-India Energy Dialogue was established in 2005 to enhance mutual energy security, promote increased energy trade and investment and facilitate the deployment of clean energy technologies.
In November 2009, the two governments signed an MoU to enhance cooperation on energy security, energy efficiency, clean energy and climate change, which established PACE.
IANS