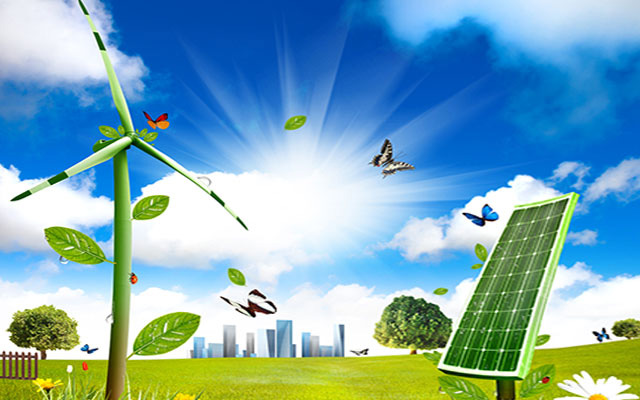 India has risen in its renewable energy attractiveness to the fourth spot in Ernst and Young's index in the June issue. China, the US and Germany retained their positions in the top 3 in Ernst & Young Renewable Energy Country Attractiveness Index.
Several factors have contributed to the revision of India's ranking in the E&Y index. One factor is that the country was able to draw commitments from companies for the installation of 266 gigawatts of clean energy projects at the inaugural RE-Invest conference in Delhi in February.
Another factor was that banks came forward to finance 72 GW of projects and the country saw more funding being raised by means of its first green bonds.
E&Y has forecast that India will add 13 GW and 10 GW of wind and solar capacity, respectively, over the next four years.
Besides, the country is formulating a policy aimed at development of 1 GW of geothermal power by 2022. Further, the government plans to lift renewable purchase obligation for large power distributors to 8 percent by 2019.
One other favorable factor has been the ministry of new and renewable energy's plan to benefit from hedging on long-term dollar-rupee exchange rates for solar projects.
This reduces currency exposure while lowering power sale tariffs, again beneficial for the growth of renewable energy projects in India.
Japan has pushed down to the fifth position as India replaced it from the fourth rank in the index. The country, which had shown tremendous growth in renewable energy projects, particularly solar, since 2012, has been slowing down its clean energy development this year.
E&Y has considered its "less-than-ambitious emissions reduction goals, plans to restart nuclear power plants and the slow progress in liberalising the country's energy market" as factors for demoting it in the index.
E&Y noted that the new solar power curtailment rules issued earlier this year might give regional utilities in Japan even more power to turn down new capacity.
Ajith Kumar S
editor@greentechlead.com