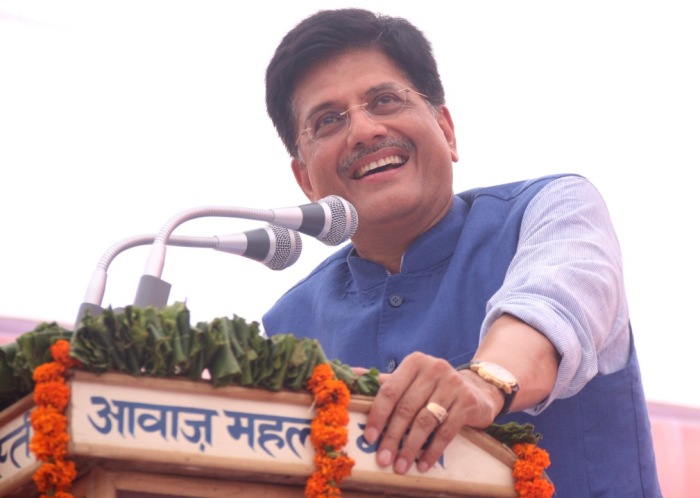 Indian Power Minister Piyush Goyal has asked US clean energy and financing companies to invest in India saying they must capitalise on the enormous opportunity in the country.
Goyal, who was speaking at an event here ahead of the US-India Energy Dialogue and the US-India Strategic and Commercial Dialogue, addressed the concerns and challenges faced by investors in India.
He also laid out Narendra Modi government's vision for getting to the ambitious target of 175 GW of clean energy by 2022, according to the Confederation of Indian Industry (CII).
Addressing concerns relating to the fiscal health of distribution companies in India, he said the government was looking for a long term and sustainable solution to the issue which will be implemented soon.
Goyal also asked the US government and companies to help come up with innovative solutions so as to not miss out on the tremendous opportunity in India which is set to become the largest clean energy market in the next 10 years.
On the issue of the rupee's stability, he pointed out that the Indian rupee has never depreciated more than 3.5 percent CAGR in 25 years.
He also mentioned that a number of stalled projects are being cleared.
CII and the American Council On Renewable Energy (ACORE) which had together organised the event also signed an MoU to bolster their partnership.
The US companies that attended the meeting included SunEdison, Bank of America, First Solar, Credit Suisse, Apex clean energy, Sun Power and Deutsche Bank.
IANS