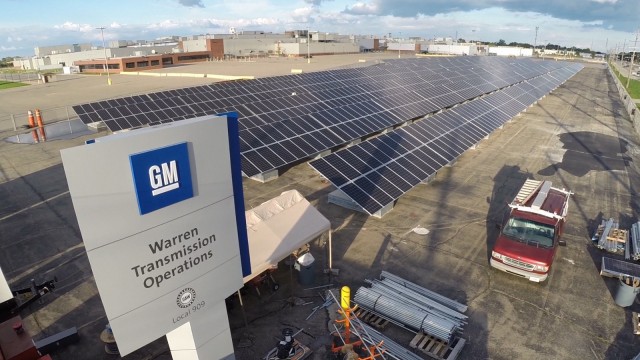 General Motors announced the finalization of energy sourcing agreements to secure 100 percent of the energy to power all its U.S. facilities by 2025.
GM expects to avoid the production of an estimated 1 million metric tons of carbon emissions that would have been produced between 2025 and 2030, equal to the emissions produced by burning 1 billion pounds of coal.
GM's renewable energy portfolio now includes sourcing agreements from 16 renewable energy plants across 10 states, continuing to lead all automotive OEMs as the largest offtaker of renewable power in the industry. Since 2017, the portfolio has also produced over $75 million of positive cash flows.