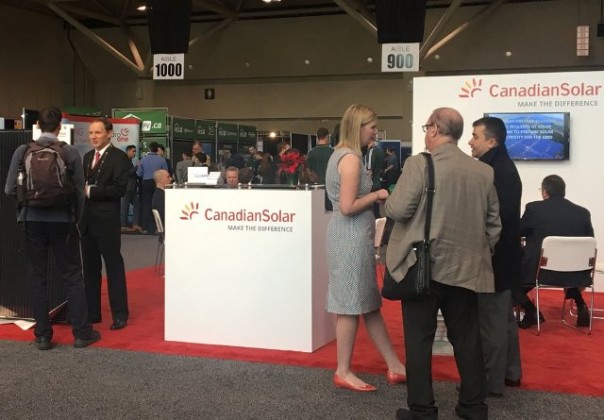 Canadian Solar announced that CSI Energy Storage has won a contract to provide 487 MWh of SolBank energy storage products to Aypa Power.
Aypa Power will use CSI Energy Storage's energy storage products to support Aypa Power's 487 MWh standalone energy storage project in Southern California.
The energy storage project is expected to be operational by the first half of 2024. The project will utilize CSI Energy Storage's SolBank, a proprietary battery energy storage solution designed and manufactured for utility-scale applications.
"Our Cald project, located in urban Los Angeles, will provide capacity and support California as the state continues to make major progress towards its renewable goals," said Moe Hajabed, CEO of Aypa Power.
Aypa Power currently has more than 15 GW in development across North America.
In September 2022, CSI Energy Storage launched SolBank, an energy storage battery solution. At the same time, CSI Energy Storage also announced the expansion of its battery manufacturing capacity from the existing 2.5 GWh to 10 GWh by the end of 2023.
CSI Energy Storage has deployed around 2.3 GWh of battery energy storage solutions to date across the United States, Canada, the United Kingdom, and China. As of January 31, 2023, CSI Energy Storage's total pipeline has reached nearly 25 GWh.